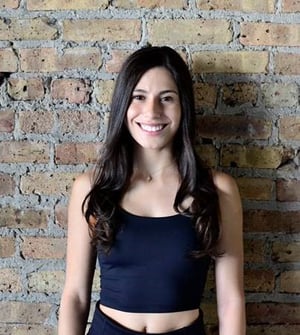 Introduction:


Being a professional dancer and dance teacher, I have gained a deep passion for movement and health. Now more then ever its become clear the importance physical activity has had on my happiness and overall well-being. My goal as a trainer is to help clients experience these very same benefits. As your trainer my approach is to make fitness both challenging and fun while leaving you feeling confident in your own strengths!
Education and Experience:

BFA in Dance, Ailey/Fordham University
Dance teacher for 8+ years
Certifications:
NASM CPT
Specialties:

General Fitness, Weight loss, Core Development, Lean Muscle Mass, Sports Conditioning, Injury Prevention, Flexibility
Hometown:
Miami, FL
Favorite Exercise:
Squats with a bosu ball to work on my balance and stability!
Location: Lincoln Park and Lincoln Square
Email: mcubides@chicagoathleticclubs.com