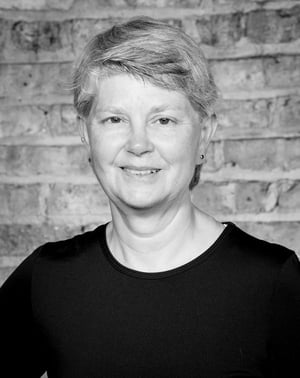 I believe or bodies are made to move. My goal is to help every client move as powerfully and painlessly, fully and freely as possible. Repetitive movements and or postures may be what initially puts our bodies into un-ease, but it's often stress that keeps us stuck.
This may mean working out everyday life's kinks and knots, easing the soreness of over-doing, aiding with injury recovery, or helping relieve chronic pain. The value of relaxation can not be overlooked. Time to move the stress out!
Most importantly, I take the time to listen and customize your massage by melding aspects of Swedish, Deep Tissue, Trigger Point, Sports, and Myofascial massage as well as movement and stretching. Every session can be both therapeutic, relaxing, and 100% focused on you.
I welcome people from all walks of life and especially enjoy working with our elders.
In 2012 I graduated from Cortiva Institute of Massage Therapy in Chicago and continue learning from fellow therapists, clients, and continuing education classes.
EAC Massage Therapist
Available: Thursday 9am-2pm