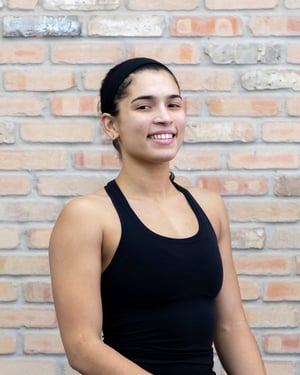 Introduction
"Long term consistency trumps short term intensity. Motivation comes and goes, but consistency is what yields results. There's no better way to maintain consistency than with a coach and a plan. That's where we come in."
My goal is to create a strong army of focused individuals who not only want change, but want change badly enough that they're willing to fight for it with the professional guidance that I will provide. My job isn't just to get you from point A to point B, but to also set you in the right direction LONG TERM. Don't limit your challenges. Challenge your limits. And trust the process.
I have the ability to properly guide training through a variety of exercises from different disciplines. I've had all types of hands-on experience from training athletes, muscle mass gainers, extreme weight loss/management, to rehabbing minor injuries.
Certifications
PTA Global FiTour Primary Personal Trainer, PTA Global FiTour Primary Indoor Cycling
Specialties
Hypertrophy, strength, conditioning, functional training, recovery/mobility, weight loss, and MENTAL TOUGHNESS.
Expert Trainer
Location: West Loop