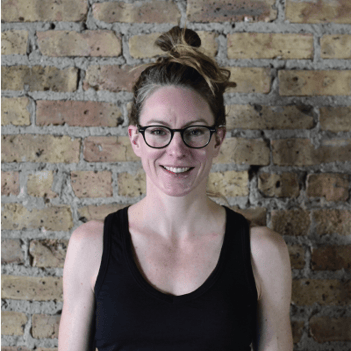 Introduction
Fitness, sports, and outdoor recreation have been part of my life from an early age. I especially excelled at and loved soccer, which I played at the division 2 college level. However, I only realized how integral movement was to my mental wellbeing after spending 8+ years working at a desk. I had a good job and a passion for my chosen field of graphic design, yet I was unsettled and unfulfilled. I began making changes in order to directly incorporate movement and service into my career. I now have over 10 years of experience training endurance runners and my activity interests include triathlons, mixed martial arts, yoga, and open-water swimming.
I am eager and driven to help clients achieve their health and fitness goals by finding what feels good and guiding them to establish practical, fulfilling routines that can become the core of good physical and mental health.
Education
Lock Haven University of Pennsylvania, B.A. Journalism/Mass Communications
Certifications
ACE Certified Personal Trainer, CPR/AED
Specialties
Endurance running, triathlon, prenatal/postpartum fitness, mixed martial arts and self defense
Hometown:
None - Home is where the heart is! I'm originally from the Midwest (Wisconsin, Minnesota, and Illinois) and spent time in Texas and Georgia (three different middle schools in three different states!) before moving to the Northeast for high school and college.
Favorite Exercise:
Hill repeats or half-mile repeats on the treadmill
Location: Lincoln Square
Email: ksolomon@chicagoathleticclubs.com