Introduction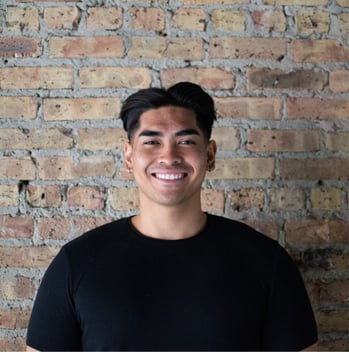 My passion for fitness and physical therapy did not come easy. It all started with my 100-pound weight loss journey. After high school and athletics were over, my unhealthy lifestyle began. My physical activity became nonexistent while eating anything I want and whenever I want. In one year, I gained over 80 pounds. It also didn't help that I was working at a smoothie shop.

I began my weight loss journey at 292 pounds in November 2017. During my weight loss journey, I did hours and hours of research on how to lose weight safely and efficiently. It took me over 3 years to lose 100 pounds including trials and errors with training, cardio, and nutrition. I even gained 30 pounds back during the Covid-19 lockdown. Along the journey, I suffered a lower back injury in the gym with my favorite exercise, deadlift. This halted my weight loss but that's how I found my passion for physical therapy. After being diagnosed with sciatica, I had to start from square one and focus on form before weights. Quality over quantity. Finally, in April 2021, I officially weighed in at 188 pounds. I realized that as I got better physically, I was also getting better mentally, and that to me speaks volume.
Using my passion and knowledge for training and nutrition, I now want to help people become better versions of themselves and create a healthier lifestyle.
Education
Malcolm X College (CCC) – 2023 Physical therapy Assistant program
Certifications
Malcolm X College – Personal Training Certificate
Basic Life Support (CPR and AED)
Specialties
Bodybuilding, Hypertrophy, Power Building, Strength Training, Weight Loss, Nutrition/Macro Recommendation, Conditioning, High Intensity Training, Physical therapy, corrective exercise, Applied Functional Sciences
Location
Lakeview
Hometown
Philippines born/Chicago raised
Personal Trainer
kvillegas@chicagoathleticclubs.com