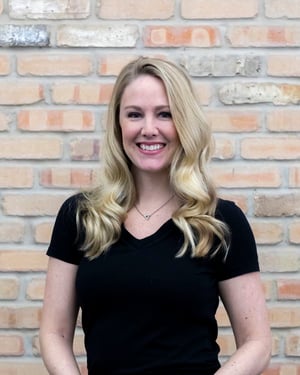 Introduction
I understand the power of feeling good in your own skin. It can make a dramatic difference in your everyday life, and in your relationships with friends, family and at work. I want to help my clients achieve that same feeling through positive coaching and motivation. I love to incorporate strategic exercises such as circuit and strength training, plyometrics, flexibility challenges and joint stabilization techniques to achieve long lasting results. I will start with customizing an exercise program tailored to your unique goals and challenges, and educate you on making positive choices that you can use beyond the gym floor. We will be in this fitness journey together! And I promise you will have fun, laugh and see a difference physically and mentally. It all starts with just one step!

Certifications
NASM - Certified Personal Trainer, NASM Women's Specialization - Pre/Post Natal

Education
Indiana University BA telecommunications/communications
Northwestern University Master's of Science in Broadcast Journalism

Specialties
Strength training, general fitness, mobility training, weight loss

Testimonials
"What can I say - I adore Jennifer! Getting matched with her as my personal trainer 9 months ago turned out to be exactly what I needed. Spending about 3 ish hours a week together while I sweated uncontrollably and worked out a few years of self loathing + weight gain pain on weight machines and between HIIT drills, Jennifer helped instill a confidence in me I hadn't seen in along time. I know we all go to train for different reasons and luckily Jennifer was the exact trainer I needed to get me to where I now am. She's taught me way more than I ever thought I'd learn about in terms of training myself to be healthier and stronger and I'll be forever grateful for her! She's inspiring, confidence building, and well just delightful to yell at in between pop squats!" - Laurie B.