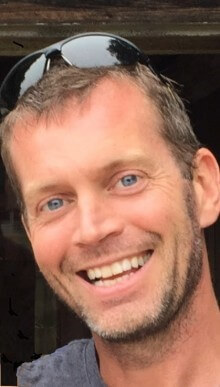 A former college diver and personal trainer, James has always loved fitness. He went to his first yoga class in 1996 to 'stretch', and walked away amazed, not just at how physically demanding yoga could be, but at how calm and connected he felt after class ended.
Over the next 15 years he slowly started to practice more and more yoga as his body continually responded to its nourishing and healing effects. For the last 5 years James has advanced his education with workshops and classes from master teachers in Chicago, LA, and Bali, culminating in completing his 200YRT teacher training at Zen Yoga Garage in Chicago.
James teaches a Vinyasa style class intended to challenge your breath, excite your life, and lighten your mood!