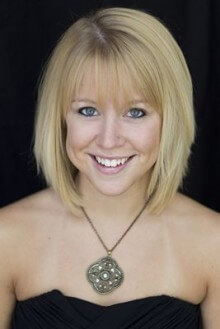 Erica is a Nebraska native with a B.A. in Dance from the University of Iowa. She has always been passionate about dance and fitness, and was thrilled to find the perfect combination of the two as a student and instructor of Zumba!
Erica's genuine enthusiasm for teaching, moving, and fitness led her to obtain certification as a Zumba instructor in June of 2012. She spent a year and a half teaching in the Iowa City area while teaching and choreographing for a local competitive dance studio.
Erica teaches a fun, sweaty, high-energy class that provides an effective cardio workout for all fitness levels. She relocated to Chicago in October of 2013 and is currently pursuing a Master's of Social Work from Loyola University Chicago, working at CAC Kids Club, and teaching Zumba classes throughout the area.