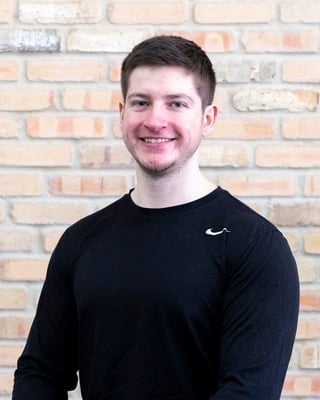 Introduction
My passion for fitness stemmed from a lifetime of sports. After three years in a corporate work environment, I realized I wanted to make a difference in people's lives and made the transition to become a Personal Trainer. I enjoy bringing fitness to all levels, and I will work with you to customize a program to your goals, needs, and schedule.
Education
Illinois State University- B.S. in Entrepreneurship
Certifications
American Council on Exercise, (ACE) Certified Personal Trainer, Muscle Activation Techniques, Jumpstart Practitioner, CPR, First Aid, and AED, USA Weightlifting Coach certification
Specialties
Weight loss, strength, pain management, posture, muscle building, stretching, functional training, suspension training, circuit training, high intensity interval training, and muscle activation techniques.
Specialist Trainer
emoritz@chicagoathleticclubs.com
Testimonials
"When working with a personal trainer, it's critical you find someone that understands your goals, designs the right program for you, helps to motivate you, and adjusts the program as you meet goals or when your needs or goals change. It's also critical that you like being around the person. I have worked with three different personal trainers over the past 5 years and Eric was surely the one delivered the best package of all these things. He asked the right questions, and helped me shape a program to meet my needs. We focused on a full body weight training workout three days a week including one personal training session weekly, supplemented by my own cardio and core-focused program on the other days. Every session hit all of the muscle groups, and for the first time I noticed short term (and long term) significant increases in strength across a variety of exercises. Where other trainers seemed to bend, and change a training program quickly and with too much variety, Eric had a more disciplined approach with good balance and some variety designed specifically for me. I especially liked the "finisher exercises" at the end of my workout – usually involving a bike, some dumbbells or my favorite - the battle ropes. He also designed the whole program around some personal physical limitations, brought about by an old hip surgery, adapting the workout for my needs. He also showed up prompt and with a smile and positive attitude for our 6:30 AM personal training sessions 100% of the time. Eric has been great and highly recommend him." – Greg F