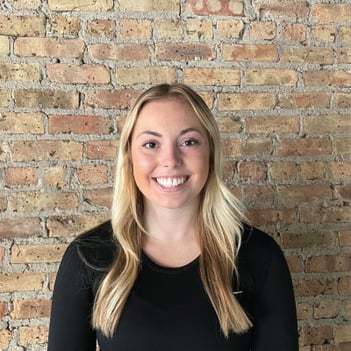 Introduction
Growing up an athlete, I have always had a passion for fitness. After seeing how much my relationship with fitness has changed my life, I became passionate about helping others improve their fitness routines.
Education
Bachelor's of Science in Speech Pathology and Audiology from Marquette University. Current Master's of Science student in Speech Pathology at DePaul University
Certifications

ACE certified personal trainer. CPR/AED certified
Specialties
Weight loss training, high intensity interval training, functional strength training, running, sports specific training, small group training.
Hometown: Hawthorn Woods, IL
Favorite Exercise: Assault Runner treadmill sprints!
Location: LVAC
Email: emccabe@chicagoathleticclubs.com
Personal Trainer