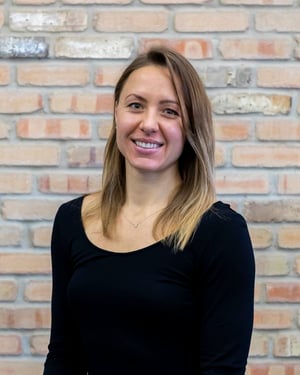 Introduction
Health is the most valuable possession. I am passionate about health in my own life; both body and mind, and strive to help other people feel the same. Whatever your personal strengths, weaknesses, and goals are, your training program should be as unique as you are. My expertise and experience in working with clients of all ages and fitness levels will ultimately develop and enhance the skills you need to live a healthy lifestyle. I am excited to develop customized training programs and take pride in what we accomplish together.
Education
B.A., Kinesiology, B.A., Psychology, University of Wisconsin- Madison
Masters of Business Administration, North Park University (In Process)
Athletic Experience
Division I Track and Field athlete (2007-2012)
London Olympics, 2012 (Participant)
World Championships, 2015 (Participant)
Rio Olympics 2016 (Qualifier)
Certification
NASM Certified Strength and Conditioning Specialist
Track and Field Technical Certification
Specialties
Athletic Conditioning, Strength and Power Development, Speed and Endurance Training, Weight Management, Yoga, Pilates, Pre/Post Natal Training, Senior Training.
Specialist Trainer
egles@chicagoathleticclubs.com
Testimonials
"I have been working with Egle Staisiunaite for several months and am extremely pleased with her services and commitment. I am returning to working out after an extended time of inactivity. Egle was able to assess my fitness level and customize exercise routines to meet my needs and stretch my abilities. Her workouts are creative and always challenging. Her approach is very friendly yet firm. I have worked out with other trainers in the past, Egle is the best of the best."
"Egle has been a wonderful trainer. I've seen two different trainers in the past but haven't stayed with them as long as I have with Egle. She is encouraging, patient, motivating, and makes working out fun! I would recommend her to anyone looking for a way to make going to the gym less of a chore and more of an event to look forward to."