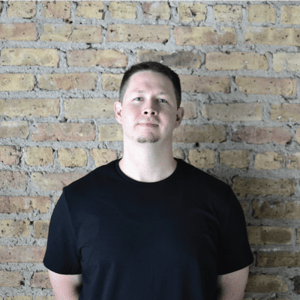 Introduction
Throughout my own experiences in sports and fitness my passion has evolved into not only continuing to better myself but to assist and encourage others to do the same. My goal is to help people reach their short term fitness goals, but more importantly to give them the tools to live a happy healthy lifestyle. Good health leads to a longer, more fulfilling life. I will create fun, challenging workouts with a variety of exercises to keep your body guessing, and motivate you to challenge yourself. Your sessions will be custom fit to your personal needs and goals and I will educate you on how to build productive habits outside of the gym while providing support to reinforce them. Whatever your fitness goals may be, we can achieve them together!
Certifications
ACSM-CPT, ACE Fitness Nutrition Specialist, Human Movement Specialist
Specialties
Strength Training, Functional Training, Flexibility Training, Endurance Training, Weight Loss, Muscle Building, Nutrition, HIIT, Corrective Exercise
Wicker Park
Specialist Trainer
dmoran@chicagoathleticclubs.com
Testimonials
"I've spent the last 9 months working with Dustin, which is a testimonial in and of itself! Originally, I had planned to just do a month of personal training, but I liked it so much, I decided to prioritize it.
There are a lot of things I like about training with Dustin. He gives me challenging workouts and pushes me to do things I didn't even know I could do. But he also makes appropriate adjustments based on feedback I give him (like wrist is hurt or hip is tight) and checks in as we move through the workout to make sure I'm doing OK. He *really* stays on top of my form, which I think is one of the most critical roles of a trainer. He's never distracted or looking at his phone; he's always paying attention and giving me cues to make sure I'm staying on track. And his cues are great -- I almost always know what he means and when I don't, he sees that I'm not making the adjustment and he finds another way to cue me, rather than just saying the same thing again. From start to finish, I always feel like I've gotten an excellent workout, including his warm up (which is important!!) and suggestions for stretches he gives me for after the workout. Our workouts are varied and have kept me engaged and committed for months on end! I look forward to continuing my work with Dustin." -Beth S.
---
"When Dustin and I met I was thinking about some goals I didn't know how to achieve. I was beginning to plateau and lacking a lot of creativity when it came to my regular routine. My lower back was bothering me on a regular basis. Dustin's kind, thoughtful, and rigorous approach to fitness was a breath of fresh air. I slowed down, began to understand the effectiveness of higher quality, more mindful work outs. One should never underestimate the power of a personal connection, his support is critical in helping me see the longer term benefits of taking care of oneself. I had no pull ups at the beginning of this journey and I'm so close to a legit straight arm to above bar pull up. In the meantime I'm happy with the reps of almost 3 legit pull ups, but we will keep working. I think if someone can help others see that continuing to work is worth it, Dustin can, and it is worth it." - Kristin H.