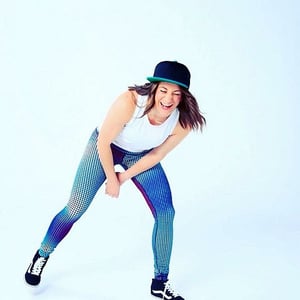 Courtenay is a very proud CAC member-turned-instructor! She began dancing at age 2 (her mom told the studio she was 3 in order to get her into class with her best friend), and has been dancing ever since.
A full-time social worker, Courtenay began teaching group fitness classes in college as a way to combine her passions for dancing and helping people achieve their goals. She knew she wanted to become a Certified WERQ Instructor after attending her first class several years ago, and she also holds an ACE Group Fitness Certification.
When she's not teaching, Courtenay loves trying new group fitness classes, spending time with her family in the area, and she recently graduated iO's Improvisation Program. Courtenay is committed to creating an upbeat environment where participants feel energized and successful!