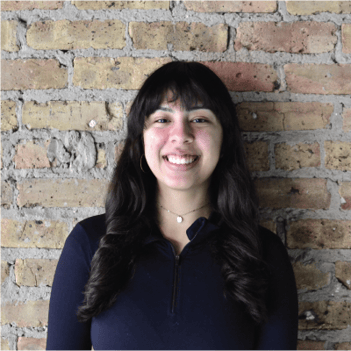 Introduction
While competing in various sports throughout childhood and young adulthood, I learned that the human body has more potential than I thought. I grew an interest in wellbeing and learning more about what I needed to do to optimize myself in not only sport, but in my movement for everyday things. I learned my anatomy and experience in fitness is unique, as is the anatomy and experience of those around me- it's necessary to understand our bodies in that way to be able to reach our goals sustainably.
My passion lies in helping you reach your goals and thrive in your everyday life- fitness is a lifestyle, and can truly empower your ability to thrive in all aspects of wellbeing. I am also constantly educating myself to better support and share knowledge with my clients. I tend to be their biggest cheerleader throughout their journey, and genuinely want to help in any way I can!
Education
Bachelor's in Kinesiology, Minor in Nutrition (In Progress)
Certifications

NASM Certified Personal Trainer - CPT, CPR
Specialties
Functional, hypertrophic, and strength training, mobility work and movement screening, weight management including fat loss and/or muscle gain where applicable, nutritional/macro recommendation as it relates to training goals, beginner to intermediate weightlifting.
Hometown: Chicago
Favorite Exercise: Squats and deadlifts for their full body benefits!
Location: Lakeview
Email: asandoval@chicagoathleticclubs.com
Personal Trainer and Group Fitness Instructor