Limited Time Personal Training Special!
4 Sessions for $99*!
*New clients ONLY
Pop Up Classes and Workshops
Cancer: Working It Out
A fitness and nutrition workshop, led by Kris Michel. Kris is a wellness coach, personal trainer, group fitness instructor,
and someone who has personal experience with cancer and cancer treatment. Proceeds donated to cancer research.
Learn More
Yoga For Runners Workshop
Sunday, October 16th at Bucktown. Led by Brian W.
Get details
LVAC Pop Up: Abs & Arms
Tone your arms and trim your waistline. Wednesday, October 5th.
Get details
LVAC Pop Up: HamilTONE
A specialty workout set to the music of Hamilton. Sunday, October 16th.
Get details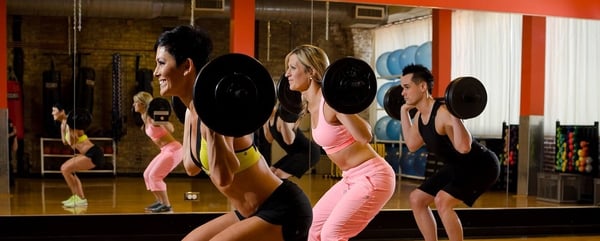 New Stuff Around the Clubs
Group Fit Les Mills Launch. New releases are here! We will be highlighting several BodyPump, CXWORX, BodyCombat, BodyAttack and Body Jam classes on our current schedule during the week of October 10th, then releasing the latest and greatest in ALL scheduled classes the week of October 17th. Stay tuned for specifics on the website and mobile app.
Tabata Small Group training at Lincoln Square. Take your workouts to a new intensity with 30 minutes of interval based training! New registration times open. Email LSAC Personal Training Manager Andrew Leonard to enroll.
New Bootcamp at Webster Place. Officially starts Monday, October 3rd! CAC's Bootcamp has been overhauled and specifically designed to integrate tough bootcamp training workouts with the support and motivation of a team. The drills are challenging and each day is different.
New Precor cardio and strength equipment. Arriving in early October! At West Loop, Lincoln Park, Lakeview, Wicker Park and Lincoln Square.


Programs and Specials
Kids and Adult Swim Lessons Get in the pool and learn to swim! Lessons, programs and teams available for all ages and levels.
EAC Swim Special Register for Kids Swim Lessons and Adult Learn to Swim Classes at EAC in October and receive 10% off your first month.
The Golf Studio at EAC Seasons may change...but your golf game can remain the same! Keep perfecting your summertime swing at EAC. Contact our PGA Golf Pro Don Parker for a lesson in our golf simulator.
EAC and CAC Massage It's always the right time to take care of yourself. Our Lakeview and Evanston locations offer expert Massage services to help keep you healthy, active and injury free.
Meet EAC Massage Therapist: Liz Wolff
DID YOU KNOW???
You can use your CAC rewards points to book a massage!

Kids Clubs
New Kids Club Memberships at our city locations. The West Loop, Lincoln Park and Lincoln Square Kids Clubs new kids club memberships include access to all three locations plus additional perks.
EAC Kids Club Basketball Workshop. This month enroll your kids in Bulldog Academy Basketball Workshop at the EAC Kids Club!

CAC Pilates
Studio 1002 Pilates
Special class offer available for a limited time!
Studio 1723 Pilates
Small group class schedule launches October 3rd.
For questions or details email Amy Whalen.
Studio 2040 Pilates
Special class offer available for a limited time!