November Swim Promotion!
3 Private Lessons for $99*!
*New clients ONLY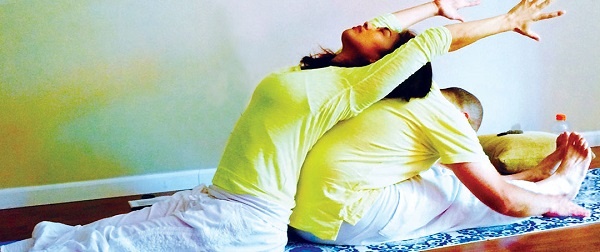 Partner Yoga Workshops at EAC
In this fun partner yoga workshop, EAC Yogis Paul W. and Tey P. help you find balance, strength and surrender through mutual support. When we work together with trust and cooperation, we co-create stability and ease, and a new and playful expression of yoga blossoms.

November Pop Up Classes
Spice up your routine! These classes are only around for a limited time.
Cancer: Working It Out - One session left!
A fitness and nutrition workshop, led by Kris Michel. Proceeds donated to cancer research.
WAC Pre/postnatal Studio Strength
Continuing on Thursdays through 11/17!
EAC Water Workout Pop Up: Ai Chi
A Mind/Body water workout. Limited class sizes, register in advance.
LPAC Pop Up: HamilTONE
A specialty workout set to the music of Hamilton. Saturday 11/12.
LSAC GRIT Strength and CXWORX Pop Ups
Mondays for 8 weeks, starting 11/7
5:30am GRIT® Strength and 6:00am CXWORX®, Studio 1 with Jason P.
LSAC Pilates Mat Pop Up
Tuesdays for 8 weeks from 11/1 – 12/20
9:30am Studio 2 with Brock C.
WAC HIIT Pop Ups
Two 4 week sessions
Tuesdays 7:00am – 7:30am starting 11/8 in Studio 1 with Stephanie J.
Wednesdays 5:00pm – 5:30pm starting 11/9 in Studio 1 with Nikki S.
Check out our full Group Fitness schedule.

THRIVE Fit is thankful for YOU!
To show it, during the month of November, refer a member to THRIVE and get $10 off your bi-weekly THRIVE fees for life!

The Golf Studio at EAC.The 2016 season is drawing to a close...but it isn't time to stop playing! The golf studio is excited to present "play-based learning"--a new twist on a classic learning style to make you feel like a kid again! The Golf Studio is available to reserve for open play...call EAC and book your time today! 847-866-6190, or email Don, our resident PGA wizard, at dparker@chicagoathleticclubs.com.

Savor Event
Join the Lincoln Park Chamber of Commerce for a celebration of food and community. Guests will indulge in cuisine from some of Lincoln Park's finest restaurants, from fondue and fresh seafood bites to BBQ and delectable desserts, while enjoying selections of beer and wine. For tickets and to check out a complete calendar of exciting Lincoln Park events, visit LincolnParkChamber.com/events.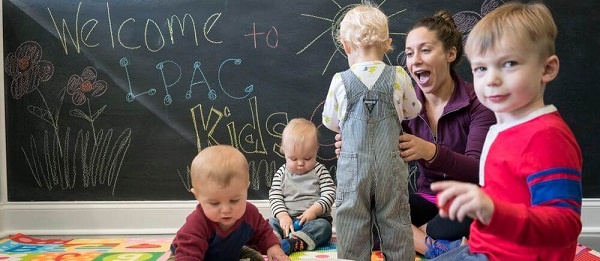 Kids Clubs
New LPAC Kids Club opening at 1012 W Diversey. The last day at our current space at 1001 W Diversey will be Thursday, November 10 from 8:00-1:30. LPAC Kids Club will then be closed Thursday PM and all day Friday, November 11. We will then reopen in our brand new space on Saturday, November 12 with regular hours from 8:00-2:00pm!
EAC Kids Club Parents Night Out. New family program launches Saturday, November 5th! Once a month take some time for yourself while the kids have a great night of fun!

CAC Pilates
New! Class Packages
Love our classes but don't want to commit to the monthly contracts…..
GREAT NEWS!!!!!
We now offer Class Packages of 8, 20 and Unlimited!Sessions may be purchased online through the member portal or at any of the studios.