3 EVOLT 360 tests for $60
Evolt 360 is a body scanner that provides you with a complete picture of your overall wellness and helps you achieve your health and fitness goals.
In 60 seconds, the Evolt 360 gives you a unique experience and a full report of your body composition. You'll get access to over 40 different measuring parameters specific to you such as Skeletal Muscle Mass, Total Body Water, Bone Mineral Content, Protein, Body Fat Percentage, Visceral Fat Levels and Segmental Analysis, B.M.R and Total Energy Expenditure, Age Match to Body (fitness age) and much much more.

Receive 3 EVOLT 360 tests for $60 plus a consultation with a CAC Trainer after your 2nd test.
Testing is open to all members. All tests are conducted at LSAC, LPAC or WAC.
WHAT TO EXPECT:
To complete this test, simply remove your shoes and socks and step on the scanner.

Your results will be instantly emailed to you and always accessible through the Evolt app.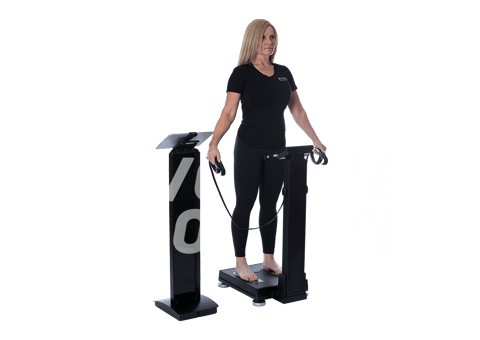 See goal driven success with EVOLT360!
*Limit one 3 pack special per member.