Introducing
NEW Smart Trainer Cycle Studio at LSAC
Attention all Chicago Athletic Club cycling enthusiasts and multisport athletes – are you looking to improve your cycling strength and endurance? Are you training for bike race like a century ride? Or are you training for a triathlon in 2019 – and would like more time training on your own bike? If so, CAC's new Smart Training Cycle Studio within the Small Group Training room at LSAC is your training answer!
This new studio allows cyclist of all levels, abilities, and goals to train for and simulate outdoor rides on brand new Wahoo KICKR SNAP Smart Trainers in the comfort of an indoor training room. Cyclists are able to bring in their own bikes and our classes/rides will be designed to provide real time data on rides to help cyclists improve threshold power, overall fitness and endurance.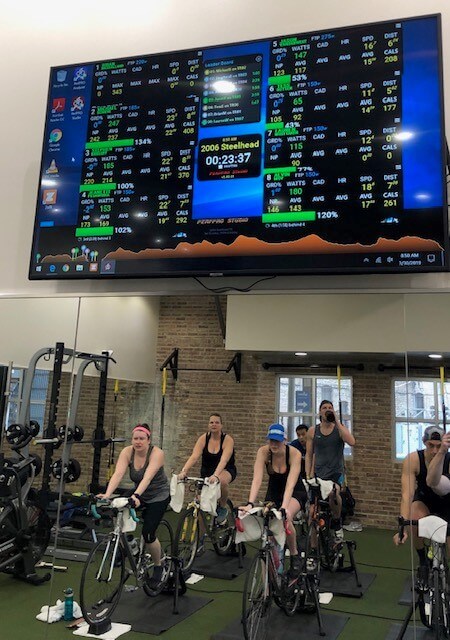 Cyclists will have the opportunity to work with professional trainers and triathlon/cycling coaches. We will offer interval workout sessions as well as simulated rides, where the trainers will adjust to resistance and elevation changes to best prepare you for real-world riding. Riders will also have the opportunity to link their personal smart device applications for training rides and future organized group rides.
Come check out our new SMART TRAINER CYCLE STUDIO, and we look forward to supporting your bike training for 2019…and the future!