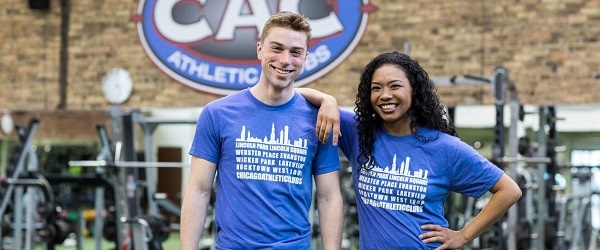 Announcing Member Appreciation Month at CAC
The CAC community is strong, vibrant, and healthy because of members like YOU!
We are excited to show our appreciation to our fit-fam all month long because November is for our Members. We're expressing gratitude by hosting your favorite pop-up classes, offering complimentary treats, giveaways, opportunities to come together at CAC Happy Hours in the community, and so much more!

Thanksgiving Holiday Hours
Special Hours for the holiday weekend:
Thanksgiving Eve
Wednesday, November 21st
Club Hours: 5am-9pm *early closing.
Thanksgiving Day
Thursday, November 22nd
Club Hours: 7am-2pm
Day After Thanksgiving/Black Friday
Friday, November 23rd
Regular club hours: 5am-10pm
All Access group fitness holiday schedule will be posted soon!

November Pop-Up Classes
Get your groove on in all sorts of fun ways at our clubs this month! Pop ups through out the month at every location are here to keep your holiday fitness track on schedule.
Check out Pop-Ups

Beginner Kettlebell Program @ WAC
Join CAC's team of kettlebell certified trainers for an in-depth 6 week journey into one of the most effective tools in the gym for building your strength, improving your power, and burning fat: The Kettlebell.
2 different sessions available!
Check here for more info and registration

CAC Pilates

We have new classes, more spots available in each class, and new instructors YAY! If you have ever wanted to try Pilates now is the time.
Please check our website or email Suzy Crawford scrawford@chicagoathleticclubs.com for details.



Does your child have TEXT NECK, BACK PACK PAIN or just overall bad posture? We can help! Studio 1002 in now launching Pilates for Teens starting November 5th. Classes will be held Mondays from 4:00-5:00pm. Great for ages 10-14yrs.
Please email Megan Dillow mdillow@chicagoathleticclubs.com for more information.

CAC Climbing
2 60 minute Private Climbing Sessions for $99*
Whether you are new to climbing and looking to get belay certified or take your climbing technique and strength to the next level, we have the best climbing instructors ready to help you reach your goals. Sessions take place at Lakeview and Evanston Athletic Clubs anytime between 9 am and 9 pm. Inquire with a Membership Advisor at your home club to purchase a package today. *First time clients only.
EAC Friday Family Climb Night, November 9th
Are you looking for something fun, active, challenging, and family-friendly to try on a Friday night? Bring yourself and the kids to EAC's Friday Night Family Climb on November 9 from 6:00 – 8:30 p.m. Free for Members and Guests. Parents and kids* 5 and up, are invited to climb with us at the Evanston Athletic Club Climbing wall. Everyone in the family will get a chance to scale the 45ft. Main Wall or climb in our bouldering caves. Snap wonderful pictures, and cheer each other on while you discover what makes climbing such a great family-friendly sport... We guarantee that you will sleep well that night. Email climbing@chicagoathleticclubs.com with any questions.
*Limit 3 Children per parent.

Balance and Fall Prevention Strategies at EAC
Improve balance through better posture and a stronger core. Enhance gait efficiency and recovery for a more stable and confident you with this 4 part series. Private or semi private sessions up to 6 people. Contact Ramona directly ramona@chicagoathleticclubs.com
EAC Massage
Thank yourself this November with a massage at EAC.
November is the perfect time for a little TLC to help you de-stress and stay healthy for the holidays. The massage therapists at EAC have availability 7 days a week, morning, afternoon and evening hours.
Remember: Your non-member friends can come for massage anytime.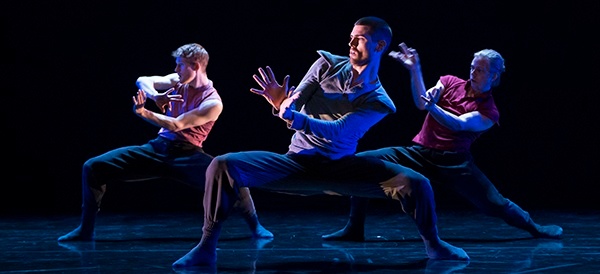 See Hubbard Street's Winter Series December 6, 8 + 9 at the Harris Theater!
danc(e)volve: New Works Festival returns for Season 41 featuring the inventive choreography of Hubbard Street's own artists; Alice Klock, named one of Dance Magazine's 25 to Watch for 2018, and 2019 Hubbard Street Choreographic Fellows Florian Lochner, and Rena Butler.
Use code CAC to get 20% off tickets!
Visit hubbardstreetdance.com/winter or call 312-635-3799 to purchase today!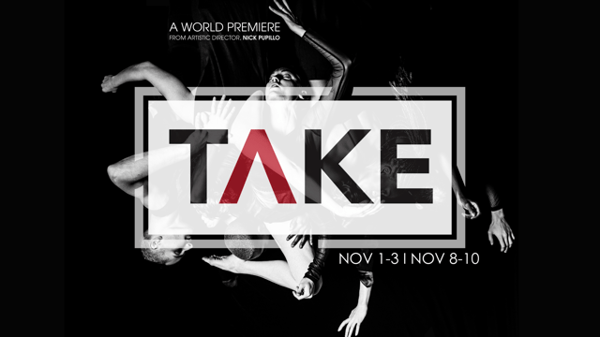 Visceral 2018 Fall Engagement
November 1-3 | November 8-10
An evening length immersive work set to music by Forest Swords, Christian Löffler, Jon Hopkins, Desiree Miller, Moderat, Trent Reznor and Atticus Ross and Sigur Rós. During the evening Visceral will "take" you on a journey and at the same time asks you what you will "take" from the experience. While the dancers and audience will experience TAKE together, Pupillo challenges the individual's perception of the performance.
Use Code: CAC for 10% off!
Get tickets here