Here's to the beginning
of a fantastic year!
At Chicago Athletic Clubs we are thrilled to help you make 2019 your healthiest year ever! Take advantage of everything your membership has to offer, from group fitness to specialty training to just plain community fun and support.
Get ready to rock it with us this month, let's do January right!

Happy New Year, Happy New Schedules!
Our new Group Fitness schedules go into effect on Wednesday, January 2nd. We offer 904 regularly scheduled classes per week at CAC's eight locations, so you can make your workout routine different every week! You can find the schedules online, on CAC's Mobile App and in the clubs now.

A few highlights of the new schedules include:
Aqua Barre @ LVAC
Aqua Barre • Ready to dive into the hottest up-and-coming trend? Using the pool edge or a noodle as a ballet barre for stability, use ballet-inspired movements and gentle resistance to strengthen arms, legs and especially core. Experience isometric movements that will tone every muscle in the body. Explore long lever movements to lengthen, strengthen and improve range of motion. Appropriate for all levels of fitness.

Barre and Barre BURN @ WAC's NEW Barre Studio!
Barre • Designed to effectively strengthen, tone and balance the entire body, these are mindful workouts that integrate the use of the ballet barre and various props. Each class includes several highly effective sequences of toning and resistance exercises with an emphasis on posture, alignment and stabilization. These are challenging, no impact classes that produce maximum results. • Reserve your spot up to 60 minutes before class.

Barre BURN • High-intensity, endurance driven, low impact exercises designed to strengthen, tone and balance the entire body. Through resistance and repetition, these are fat burning workouts that integrate the use of the ballet barre and various equipment. Each class includes several highly effective sequences of toning and resistance exercises with an emphasis on the core, arms and lower body. • Reserve your spot up to 60 minutes before class.

SPRINT @ EAC
SPRINT™ • LES MILLS SPRINT™ is a 30-minute High-Intensity Interval Training (HIIT) workout, using an indoor bike to achieve fast results. It's a quick and hard style of training that returns rapid results with minimum joint impact. The short duration of a LES MILLS SPRINT workout will motivate you to push your physical and mental limits. It features bursts of intensity where you work as hard as possible, followed by periods of rest that prepare you for the next effort. The payoff is you will smash your fitness goals and burn calories for hours after each workout. • Reserve your spot up to 60 minutes before class.
And at all clubs, we have some incredible new-to-CAC instructors with extensive experience and talent to provide you fun, safe and effective workouts.

Tentative or intimidated to try a class? Introduce yourself to the instructor before class and you have an instant friend who will provide resources to make you confident and successful and will help you meet your fitness goals. You can also contact the Group Fitness Manager of your club prior to attending a class and ask about the specifics. The Group Fitness Manager will happily tell you about the instructor, the class, the equipment and set up and what to expect. And attention all MEN! Group Fitness is for you, too! Try Studio Cycle/SPRINT, Yoga, BODYPUMP, HIIT, Tread & Shred, BURN… just to name a few.

Check out our schedules
Burn for Benny
Want to Win Bulls Tickets? Join January's Burn for Benny App Challenge! Finish the challenge and be entered to win 2 tickets to a Bulls game and picture with Benny on the court!!
Don't want to wait to win? The Bulls have discounted games for CAC MEMBERS!
Get discounted tickets here



West Loop's NEW Barre/Yoga/Pilates Studio Grand Opening Event
SAVE THE DATE
Thursday, January 24, 2019
5:30pm – 7:30pm
The studio opens with a full schedule on January 2nd, but save the date for this fun and festive Grand Opening Event and sample three formats: Barre, Barre BURN and Yoga. Save the date now and look for the invitation and registration on January 21st.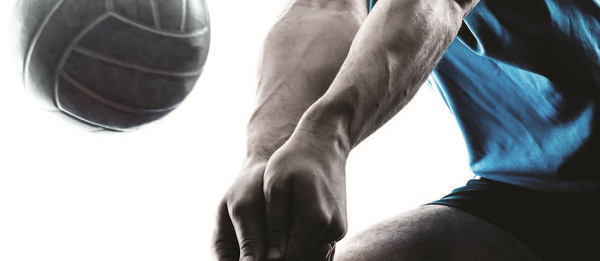 Bump, Set & Spike at EAC this Winter!
EAC Winter Volleyball League starts Thursday, January 10th
Thursdays 8pm-11pm through March 14th, League party March 22nd
Members $30, Non-members $60
Open Volleyball on Saturdays 8:00AM-10:15AM
Register online here
We're kicking off EAC's winter Volleyball League with a
Volleyball Pop-Up
THURSDAY JANUARY 3rd 8pm-11pm
Free for members & non-members, no registration required.
Open Volleyball, bring your friends and serve up some fun!

January fun for CAC Climbing
Holiday Break Fun at EAC!
January 2nd – 4th We will be hosting family climb during the day to keep you and kids the busy! Come join us from the hours of 10:30am – 12:30pm. Make sure you stop by the front desk to grab a wristband as proof of purchase. See *Family Climb Pricing below

New at EAC!
Family Climb Takes on a new Day! Starting January 4th We will be adding Family Climb to the regular schedule at EAC for family activities. Joins us from 6:00 – 8:00pm. 3 child per parent max, child must be accompanied by the parent the entire time.
*Family Climb Pricing
Certified Members: FREE
Members $10/child
Non Members: $25/child
LVAC Family Day at the Wall!
January 2nd, 2019 is just for you and the kids to get the blood flowing on these frigid winter days. We will have staff at the wall to belay you and the kids, facilitate games, give you encouragement and spread some holiday cheer. Small snacks and refreshments provided.
10:30am – 3:00pm
Advanced Registration:
Members $10 per participant | Guests $15 per participant.
Day of All Participants Pay $20
Check back here soon for registration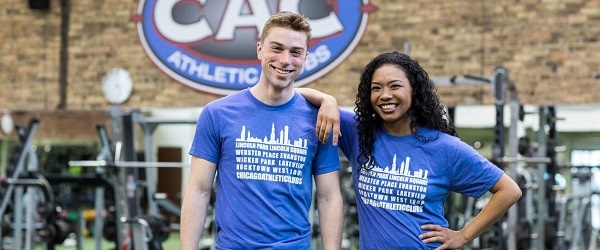 What else does CAC have to offer? Top Fitness Trends!
From the November/December 2018 issue of ACSM's Health & Fitness Journal®, some of the top fitness trends predicted for 2019 include:
Wearable Technology: Such as MYZONE, available for purchase at each club location. These devices can track heart rate, calories, sitting time, and much more. They help set, track and achieve fitness goals.
Body Weight Training: Body weight training uses minimal equipment, but is not limited to just push-ups and pull-ups. CAC's Total Body Training, HIIT, BURN and Studio Strength classes all incorporate body weight training.
High-Intensity Interval Training (HIIT): HIIT involves short bursts of activity followed by a short period of rest or recovery. CAC offers HIIT classes both in the studio and in the pool!
Educated and Experienced Fitness Professionals: All of our Instructors hold certifications specific to the formats they teach and our Personal Trainers are all nationally certified by leading organizations.
Strength Training: Incorporating strength training is an essential part of a complete exercise program for all physical activity levels and genders. Try our BODYPUMP, Studio Strength, BURN, Abs & Arms, CXWORX, Ballet Burn, Hard Core, Yoga Sculpt and Barre/Barre BURN classes.
Functional Fitness Training: This trend uses strength training and other activities/movements to improve balance, coordination, strength, and endurance to improve activities of daily living.

Personal Training: One-on-one training with one our nationally certified trainers is a great way to set and meet fitness goals. It provides accountability and motivation. We have trainers with specialties for every need, from pre/postnatal to those with limited functionality and senior clients, as well as those working towards weight loss or an athletic competition.

Yoga: Based on ancient tradition, yoga utilizes a series of specific body postures practiced for health and relaxation. CAC has an extensive schedule of yoga classes offered morning, noon and night. We also offer Private Yoga. Whether just getting started or to deepen your practice, our certified Private Yoga Trainers offer 60 and 90 minute private sessions. Contact your club's Personal Training Manager for more information.

Group Training: Training two to eight people at a time makes economic sense for the clients and trainers. It can increase energy and it definitely makes working out more fun. Train with a friend or register for one of CAC's Small Group Training Programs.

What else is in store for Fitness at CAC? Stay tuned. We're always planning special event pop up classes and events, making your experiences at the club not just effective, but fun!

In Health and Happiness for 2019,
Sarah Ruhl
Director of Fitness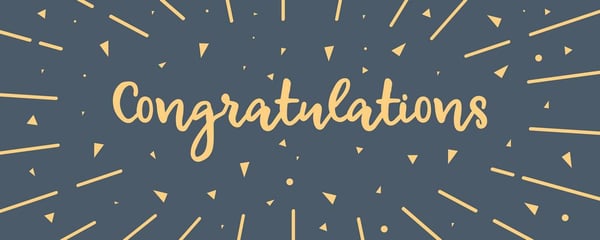 We would like to again congratulate the 2018 Instructors of the Month!
2018 INSTRUCTORS OF THE MONTH

January

Viola Elkins

February

Lisa Hunter

March

Ken Cox

April

Stephanie Johnson

May

Jason Pietrucha

June

Alysso Orosz

July

Linda Rosenthal

August

Angela Park

September

Stephanie Fravel

October

Debbie Miller

November

John Nash

December

Carlye Wycykal