New Group Fitness Schedules
effective Monday, January 2nd!
Check out some of CAC's new formats and be sure to look at the new schedules for more of your favorite classes and instructors added this session!
Check out the new schedules here.

BODYPUMP 100 Launch
Be part of celebrating the 25 years of BODYPUMP at the BODYPUMP 100 Launch Party!
Date: January 14th, 2017
Locations: Lakeview Athletic Club | Wicker Park Athletic Club
Times: 5:30p | 6:30p | 7:30p
Reservations will be required. Stay tuned for more information!


New Formats at CAC
Get the scoop on some of our newest kick-butt classes!
At LPAC
BURN: Row. Ride. Run. Resist. This interval training workout will burn hundreds of calories during the 60 minute class, plus hundreds more in the 24 hours after.
At LSAC
SH'BAM: NEW dance format- A fun-loving, insanely addictive dance workout.
At LVAC
Aqua Yoga: Aqua Yoga is a gentle and very low impact aquatic activity where the instructor takes the principles and movements of Yoga and adapts them to the water environment.
At WPAC
LES MILLS SPRINT™ is a 30-minute High-Intensity Interval Training (HIIT) workout, using an indoor bike to achieve fast results.
At BAC
LES MILLS GRIT™ is coming to BAC!

At EAC
360 ENERGY: Discover EAC's new low-impact movement class that utilizes easy to follow, fluid dance choreography with a small Pilates ball designed to stimulate energy flow throughout the body.
BODYPUMP Express: A concentrated, shorter version of the world-renowned resistance training class.


January Pop Up Classes
At EAC
Freedom Flow - Vinyasa Yoga with Lane F.: Lane is dedicating his Martin Luther King, Jr. day class to freedom and fellowship. An extended practice commemorating the life and legacy of the Rev. Martin Luther King, Jr. and featuring the music of the Civil Rights Movement. Flow from 12-1:15pm…enjoy small bites and good vibes with friends immediately following the practice. Share the experience—Freedom Flow guests have complimentary access. Monday, January 16 from 12-1:30pm in the Gym
Pilates Fusion with Maryellen B.: Take an 8-week journey on the mat that blends the precision and discipline of Pilates with current fitness exercises for a total body conditioning experience. Use of invigorating music provides a fun and modern approach to this classic workout. Try one or all eight classes. No sign-up required. ALL fitness levels welcome. Mondays 10:30-11:30am in Studio 2
Post-Holiday Detox Flow with Kali Om: A focus on twists, neck/shoulder openers and breath work provide the perfect antidote to holiday overindulgence. A great way to start the first weekend of the new year! Friday, January 6 from 6:30-7:30pm
At LPAC
Total Body Training: Mondays at 6am for the whole month of January (Jan 2, 9, 16, 23 and 30) with Ashleigh B.
AT LVAC
Spinning POP-UP: Saturdays at 8am with Julie S. on Jan 7, 14 and 21.
Check out our full Group Fitness schedule.




Small Group & Personal Training
LSAC: Train like a trainer
An eight-session program that will give you insight on how personal trainers consider all aspects of activity, lifestyle and mindset to create time-efficient programs and develop simple habits that deliver results.
EAC: PARTNER UP! With EAC Personal Trainer Dana Fuller
A 6-week specialized high-intensity fitness program, integrating nutritional/lifestyle guidance and social accountability to maximize commitment, enjoyment and results.
Launches January 16, 2017.
Enrollment is on a rolling basis—sign up anytime as a team of two or three.
Individuals may sign up to be placed on a team.
Non-members welcome. Daily guest rate is discounted for Partner Up! Participants.
Contact Dana Fuller at dfuller@chicagoathleticclubs.com or visit the front desk for more information, pricing details and registration.


Volleyball League at EAC
It's BACK…EAC Volleyball League! Bump, set and spike your way to fitness, fun and friendly competition this winter with EAC's Co-ed Intermediate 6 on 6 Volleyball League.
Thursdays 7:15-11pm
Starts Thursday Jan. 12th
10 weeks including one week for playoffs
EAC Members $40 Non-members $80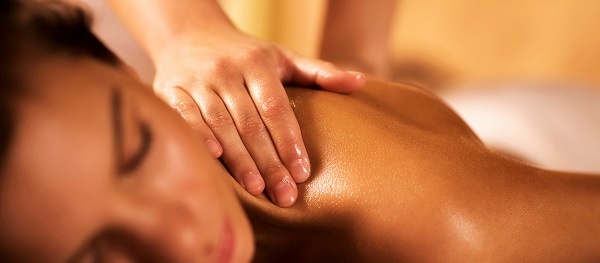 EAC Massage Therapist spotlight
Frederick Weinstein
Frederick Weinstein has been a nationally certified and licensed massage therapist since graduating from the New Mexico School of Natural Therapeutics in 1997. His continuing education in therapeutic healing techniques draws from a wide array of modalities and philosophies which include Deep Tissue, Sports, Reflexology, and Acupressure. All are based on a mindful client/therapist connection. The work is individually appropriate, facilitating awareness and creating a space to breathe and go within. Available at EAC Wednesdays 3-8:15pm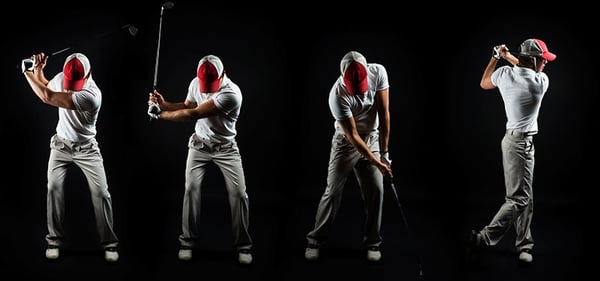 Season's Greetings! CAC members may now use the Golf Studio for just $24 per hour--up to four members each hour. Guests are welcome with purchase of a guest daily pass.


Parents Night out at EAC
Parents' Night Out January
January 21: Hat Trick Hockey Night
6-6:30pm: Drop-off
6:30-8:30pm: Activities
8:30-9pm: Pickup
PNO families earn 200 CAC Rewards points!!

CAC Pilates
Come be young with CAC Pilates studios in the New Year!
"If, at the age of 30, you are stiff and out of shape, you are old. If, at 60, you are supple and strong, then you are young!"
-Joseph Pilates
January Specials
2 private sessions for $99 (for new clients only)