Do you Bootcamp? Time to start.
All fitness levels are welcome to CAC's Bootcamp – a class that has been specifically designed to integrate genuine boot camp training workouts with the support and motivation of a team. The workouts are stimulating and each workout is unique. This progressive, full-body program combines resistance training, coordination, high-intensity cardio drills, core training, and metabolic conditioning intervals to help you reach your fitness goals.
See the schedules and register now.

Personal Training
PT Promotion: ½ Hour Package Discount Offer
$25 off ½ hour 8 session package
$50 off ½ hour 16 session package
Feb 1st-Feb 28th
Discount applies to 1 package per member only
EAC Parter Up PT Program: With EAC Personal Trainer Dana Fuller
A 6-week specialized high-intensity fitness program, integrating nutritional/lifestyle guidance
and social accountability to maximize commitment, enjoyment and results. More details here.
Contact Dana Fuller at dfuller@chicagoathleticclubs.com
or visit the front desk for more information, pricing details and registration.

Charge up your workouts
Exercisers netted a 12% increase in leg strength when they replaced one 60-minute cardio session
with two 30-minute HIIT or SPRINT cycling classes each week for six weeks.
Check out our group fitness class schedules here.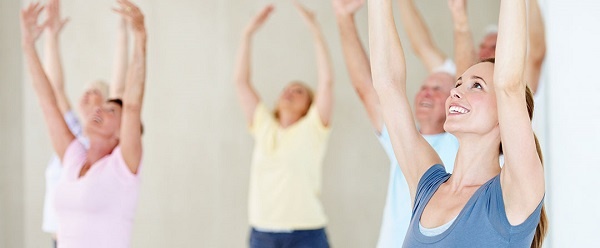 February Pop Up Classes and Events
At EAC
Qi Gong with Francesca S.: This Qi Gong form is an ancient system of simple movements designed to stimulate the body's natural energy flow promoting balance and healing. Launches February 11.
Full details here.
Open Your Heart NIA JAM: Delight in a heart-opening, soul-stirring Nia Jam just in time for Valentine's Day.
Full details here.

Practice with Intention 2: Electric Boobaloo: Join EAC yoga instructor Lane Fenrich from 5:30-7:00 PM on February 26 for a high-energy but accessible yoga class benefitting Susan G. Komen Race for the Cure!
Get more information here.

Warm up in the water
CAC Triathlon Club
The ultimate in cross-training, programs available for all levels and schedules.
Get started now, be a triathlete this year.
Learn more
Kids and adult swimming lessons
More than just a great, no-impact workout, swimming is a life skill that can be learned at any age.
Jump in, bring your kids, learn to swim.
View classes and programs for adults
View classes and progrmas for kids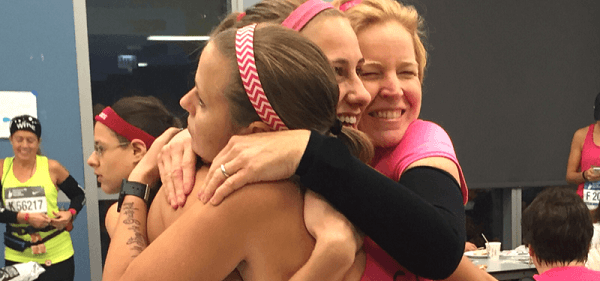 Girls on the Run & Chicago Marathon

Girls on the Run has a team of almost 300 runners taking part in this year's Bank of America Chicago Marathon on October 8th, and have just few guaranteed entries to the race left!
GOTR covers the cost of your training, the marathon entry fee, and gives you an unprecedented experience! Team members also enjoy special VIP team member-only workshops at CAC including Yoga for Runners and so much more! Spots are filling quickly, so register today! Question about joining? Email Cindy at cnielsen@gotrchicago.org.
February Offers and Specials
EAC Massage Special
Cupid's Catch: $10 off TWO 60 Minute Massages
Learn more
Climbing Special
Adult Climbing Class Buy One Get One 50% Off
Learn more
MYZONE keep you motivated by offering accurate tracking
of your effort levels through Heart Rate Monitoring. 33% off for members!
View MYZONE CAC Member Special Offer

EAC Golf Studio
Golf is fun with more than one!
CAC members may now use the Golf Studio for just $24 per hour--up to four members each hour.
Guests are welcome with purchase of a guest daily pass.

Parents Night out at EAC
Parents' Night Out January
Friday, February 10: Little Picasso Night
6-6:30pm: Drop-off
6:30-8:30pm: Activities & Snacks
8:30-9pm: Pickup
PNO families earn 200 CAC Rewards points!!
Register here