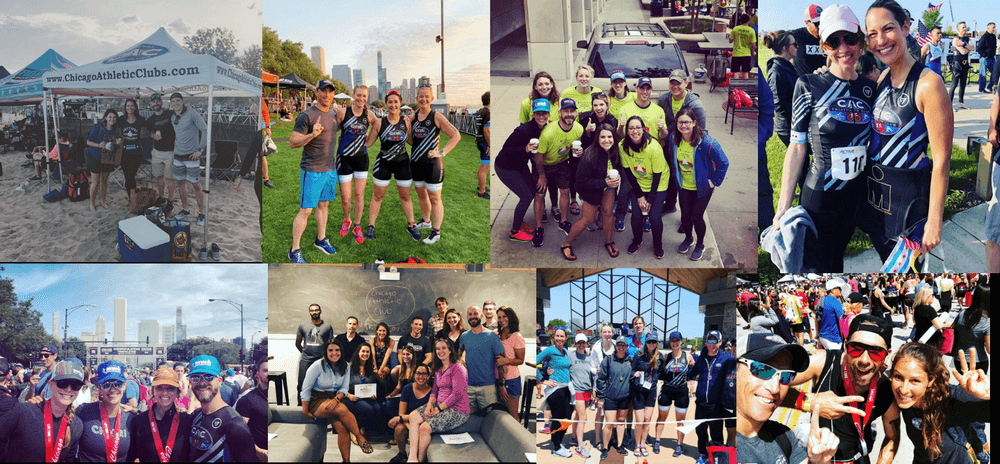 CONGRATS TO OUR 2019 CAC TRIATHLETES!
We want to congratulate all of our 2019 CAC Triathlon Club members on an amazing season. We've had several firsts this year – from brand new triathletes completing their first ever Sprint and Olympic distance races, to those who completed their first Ironman 70.3 distance race. We had huge individual and team accomplishments this year, which included several individual and relay Top 3 Finishers!
We are extremely proud of this amazing group of athletes and look forward to welcoming new members in for 2020! Off season training will begin in October 2019. Preseason training for 2020 races will begin in January. See the Triathlon Club page for more information or contact head coach Brian McClelland at bmcclelland@chicagoathleticclubs.com to learn more.
Congratulations to all of our CAC Triathlon Club Members on their amazing 2019 triathlon season
Anil Vaitla
Anna Valentin
Anni Barajsknapp
Alvin Moy
Anthony Ventrella
Brittany Hines
Chrissy Gratz
David Lebovitz
Jason VanderWest
Jeanette Pesamoska
Julia Lane
Julia Logan
Kathryn Eggars
Lauren Bell
Lauren Whittaker
Lindsay Dresser
Liz Dupuis
Megan Lane
Michael Schieve
Michael Woodward
Mike Weber
Paul Morsbach
Sara Gray
Sarah Hart
Steve Brieloff
Tess Sutter

A special thanks to the CAC Triathlon Coaches:
Brian McClelland
Stacy Hague
John Winogrocki


We'd like to congratulate the following CAC Members on their Top Finish in 2019
Julia Logan – 1st Place in Age Group – Leon's Triathlon
Mike Weber – 1st Place in Age Group – Bigfoot Triathlon
Jason VanderWest – 2nd Place in Age Group – Pleasant Prairie Triathlon
Relay Team – Sarah Hart, Anni Barajsknapp, Megan Lane – 2nd Place – Leon's Triathlon
Finally, we'd like to congratulate the following IRONMAN 70.3 Finishers
Michael Schieve – Ironman Wisconsin 70.3
Michael Woodward – Ironman Wisconsin 70.3
Jeanette Pesamoska – Ironman Steelhead 70.3
Stephen Brieloff – Ironman Steelhead 70.3