CAC Climbing Walls
The climbing walls of CAC continue to stay active, fun, and challenging! Both walls had 3 new top rope routes set in November, and the EAC bouldering cave is now hosting four new boulder problems ranging from a beginner-friendly V0 to an expert-challenging V6! Additionally, the LVAC wall is proudly showing off its new top ropes that are bright, shiny and lovely to belay on.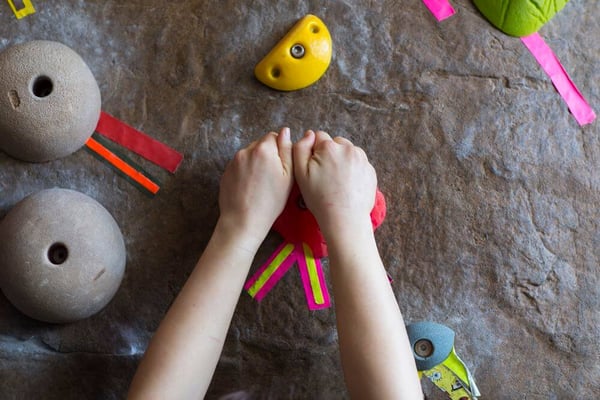 Coming in December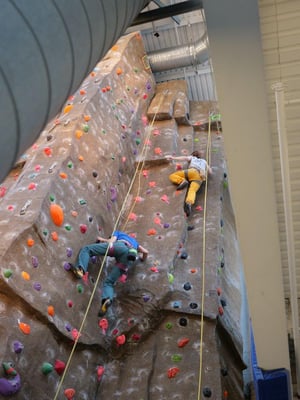 LVAC: Look for a boulder cave reset that will give all LVAC climbers enjoyable warm-ups, as well as some fun project problems. We'll also be setting a connected circuit to help build overhang conditioning. If you haven't visited the LVAC cave recently, December would be a great time to visit! On the big wall, we'll be putting up three new top rope routes, so many new opportunities to get strong on the walls of LVAC!
EAC: We'll be putting up three more new routes on the EAC big walls, and we intend to get at least two more boulder problems set! With new programming starting in December, EAC is looking forward to welcoming back their former youth climbers, and welcome in the new youth climbers who are trying the sport for the first time!
Both Clubs:
Both LVAC and EAC are proud to be sending nearly all our Team climbers to the Regional climbing competition in Indianapolis, Indiana. They will be competing December 14 –15 in the bouldering finals, and we wish them all the best!
Administratively, both clubs will be returning to a rolling monthly enrollment for youth class registrations. The registration link for all youth classes, is now available on the website, and roster space is available.
Holiday Cancellations
All climbing programming Tuesday, 12/24 through Thursday, 12/26 is cancelled.
All climbing programming Tuesday, December 31 and Wednesday, January 1 is cancelled.
Looking Ahead to January
EAC is excited to announce that we're turning every Friday in January into Family Climb Fridays!! For those of you looking to make a New Year's Resolution to get active AND spend more time with your family – this is the place to do it! Keep checking the website for more details on this added Family Climb time, and we look forward to seeing you and your junior climbers there!