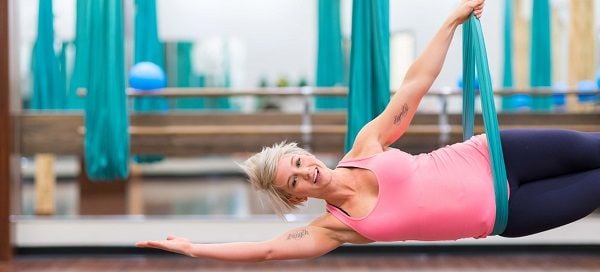 May Pop Up Classes
May is the time to mix it up!
This month, take a detour from your regular workout path and try some of our fun and motivational pop up classes! Guaranteed to make you sweat and smile.
Check out pop ups


Climbing at CAC and EAC
Friday Flash
The Friday Flash is a long standing Chicago Athletic Clubs tradition celebrating the start of summer!
Come out, compete, and climb 20+ brand new routes and boulder problems in beginner to advanced categories for chances to win prizes from partners like Moosejaw, Patagonia and CAC.
May 30th 2019
6pm – 10pm
Advanced registration $20 Members | $30 Guests | Ages 16+
Register here

Pop Up Class - Climbing Training!
Gearing up for the Friday Flash! Come to our training sessions at LVAC and EAC to amp up your endurance, technique and route reading proficiency.
Monday 6th at LVAC 7:15 – 8:45pm
Thursday 9th at EAC 7:15 – 8:45pm.
Free for Members and Guests with a day pass | Ages 16+

Saturday Kids Flash
Come out and climb with us for the 3rd Annual Kids Flash! Open to kids and youth ages 5-18. Event will begin with a friendly competition on 15+ brand new routes at the Lakeview climbing wall and end with prizes and popsicles.
June 1st
11 – 2:30pm
Advanced Registration $18 | Day of $25
Register here

LVAC Wall Closed 5/24-5/31
Preparing for the Friday Flash means a full wall reset! From 9:00 am May 24th through Friday, May 31st at 5:30 pm all Climbing programs will be cancelled. To keep up you're A-game, join us at EAC's Climbing wall during Supervised Climb Hours 6 - 8:30pm Monday through Thursday. EAC's programming on Friday May 31st will be cancelled--see you at LVAC's Friday Flash!

Smart Trainer Cycle Studio at LSAC
This new studio allows cyclist of all levels, abilities, and goals to train for and simulate outdoor rides on brand new Wahoo KICKR SNAP Smart Trainers in the comfort of an indoor training room. Cyclists are able to bring in their own bikes and our classes/rides will be designed to provide real time data on rides to help cyclists improve threshold power, overall fitness and endurance.
Get more info here

Kids and Adult Swim Lessons at CAC
Swimming is for everyone! No matter your age, take this spring to jump in and have fun. CAC offer swim training for kids and adults to help you get prepared for summer fun at the beach.
Check out Kids Swim Lessons
Check out Adult Swim Programming

May is Pilates Month
Learn to be lean with Pilates training! This month is all about learning how Pilates will benefit you! Stay tuned for special offers and giveaways throughout the month, along with educational posts to give you the insight you need into what Pilates is really all about.



Runity Workshops at
Studio 1002 and Studio EAC
This 2-hour workshop will give you the tools to make your running practice more efficient, less prone to injury and more fun. You will learn exercises for your feet and hips that will change how you walk and stand as well as improving your running. You will also explore Runity's unique take on how to awaken your body's individual reactivity and learn the importance of tempo which many runners may unknowingly be missing.
Awesome Running 101 at Studio EAC
May 15th from 6-8pm in the basketball gym
Awesome Running 101 at Studio 1002
May 30th from 6-8pm at Studio 1002 Pilates

See Hubbard Street's Summer Series June 6, 8 + 9 at the Harris Theater!
Hubbard Street concludes Season 41 with the Summer Series featuring two duets; A Picture of You Falling and The Other You by Crystal Pite, Alejandro Cerrudo's full company work Out of Your Mind, and a reworking of Brian Brooks' Terrain, called "a lush movement exchange" by See Chicago Dance, first premiered by Hubbard Street in 2016.
Use code CAC to get 20% off tickets!
Visit hubbardstreetdance.com/summer or call 312-635-9733 to purchase today!

New Massage Therapists at EAC
Please welcome EAC's new massage therapists,
Jesus Hernandez and Taj Logwood.
Jesus hours: Mondays and Wednesdays, 2:30pm-7:00
Taj hours: Mondays and Wednesdays, 9am-2pm
Call 847-866-6190 to schedule an appointment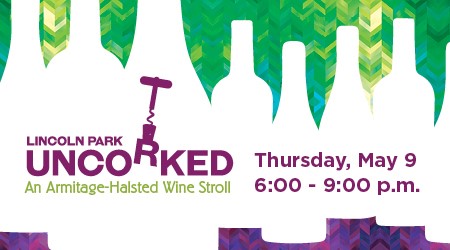 Lincoln Park Uncorked:
An Armitage – Halsted Wine Stroll
Thursday, May 9 – 6:00 – 9:00 p.m.
Guest Check-In @ Bridgeview Bank (1970 N. Halsted)
The return of spring brings Lincoln Park Uncorked: An Armitage - Halsted Wine Stroll – one of Chicago's premier wine tasting events! Enjoy curated samples of red and white wines while strolling through one of the city's most famous shopping districts in the heart of Lincoln Park.
Use the code ARMLPAC19 to receive $5 off tickets (regular priced tickets are $40). Click here to reserve tickets.

#TeamSpecialOChicago
Special Olympics Chicago has race entries into the 2019 Bank of America Chicago Marathon. Whether you are a first-time marathoner or avid runner, the Special Olympics Chicago marathon team is assembled of runners of all ages and abilities in support of the #InclusionRevolution. Spots are limited! If you or anyone you know is interested in running the 2019 Bank of America Chicago Marathon, please contact Special Olympics Chicago or call our office at 312-527-3743. The deadline to register is Friday, May 31st. Check out our website for more information on our programs!