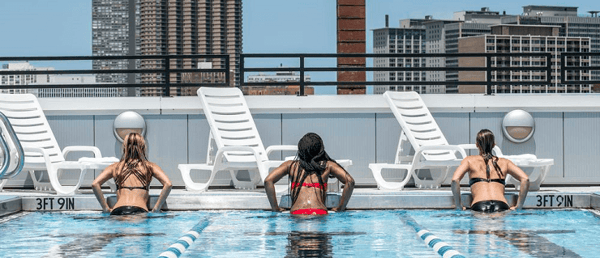 LVAC Outdoor Pool open for Summer!
Get swimming!
Our rooftop pool is now officially open for the season! Come by and check us out, enjoy the summer sun and stay seasonally satisfied!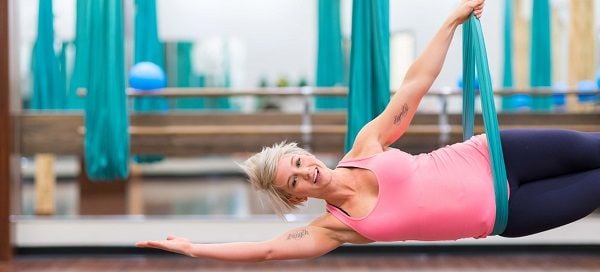 CAC June Pop Up Classes
Be a CAC Pop Star!
The cool kids know Pop Ups are where it's at. How many can you make this June? #cacpopstar
View Pop Ups
CAC Climbing

CAC Friday Flash
Friday June 8th, 6-10pm
Starting June 8th CAC doesn't just stand for Chicago Athletic Clubs, it stands for Crush All Climbs which is exactly what you are going to do at this year's Friday Flash. With drinks, food and over 15 never before seen climbing routes, you're guaranteed to have fun. Come out and help us celebrate this Chicago classic climbing icon.
Designated belayers will be on sight to help you get your Climb ON.
Register here
2nd Annual Saturday Kids Flash
Saturday, June 9th 11am-3pm
Come out and climb with us for the 2nd Annual Kids Flash! Open to kids and youth ages 5-18. Event will begin with a friendly competition on 15+ brand new routes at the Lakeview climbing wall and end with prizes and popsicles. The competition will consist of many different mini events ranging from climbing the hardest route to tying the fastest knot, to vertical twister and more!
Register online before June 8 and save!
Register here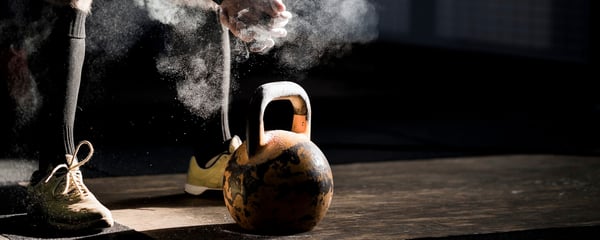 Learn to Swing Workshop
Join CAC's team of kettlebell certified trainers for an in-depth (and hands-on)workshop to coach one of the most effective (and often misused) movements in the gym for building your strength, improving your power, and burning fat: The Kettlebell Swing.
2 different locations!
LSAC – June 26th from 6PM to 7:15PM
with Andrew Leonard & Nikki Veit

BAC – June 26th from 6:30PM to 7:45PM
with Paige Quinlan & Jessica Dare

Register online here!

CAC Pilates Studios
Happy Summer!
Studio 1002 Pilates
New Classes added to the schedule! Check the website for more information.
Studio EAC Pilates
Interested in trying Pilates? Special offer…2 private sessions for $99. For new clients only.
For questions or details please email Suzy Crawford, scrawford@chicagoathleticclubs.com

CAC Yoga Teacher Training
Next info sessions:
June 28th: 6:30pm-7pm, at Webster Place Athletic Club - Studio 3
July 15th: 2:00pm-2:30pm, at Lincoln Park Athletic Club - Studio 1
In a nourishing and intimate environment, this 200-Hour Vinyasa Yoga Teacher Training will provide you with the skills in leadership, listening and facilitation that will serve you well in yoga, as well as other aspects of your life.
Begins this fall! Get more info and register here

EAC Youth Basketball
Starts June 11th!
MONDAY, WEDNESDAY & FRIDAY
12:00-1:30PM
Ages 9-13 years | 6 week session
Youth basketball program designed to not only develop great ball playing skills but also build strong leaders. Classes focus on basketball fundamentals: ball handling, shooting, footwork and much more!
Register here

Kids Zumba at EAC
Kids Club will be launching Kids Zumba in June!
We will have a pop-up class on June 10th from 1pm-2pm.
Check it out!

Our regular Kids Zumba Classes will run 6 weeks on Thursdays starting June 14th from 1:30-2:30pm.
Register online here
Parents Night Out at EAC
Save the Date! Our next Parents Night Out will be June 23rd from 5-8pm. Start planning your date night now!

Cravings on Clark:
A Neighborhood Restaurant Crawl
Cravings on Clark - Chicago's favorite neighborhood restaurant crawl - returns to Lincoln Park! Eat your way through over a dozen culinary hot spots.

Wednesday, June 13
6:00 – 9:00 p.m.
Guest Check-In at HopCat – Chicago (2577 N. Clark)
Tickets - $30
Groups of 5 or more - $25
Onsite Tickets (if available) - $40

Use the code COCLPAC to receive $5 off the regular tickets price.