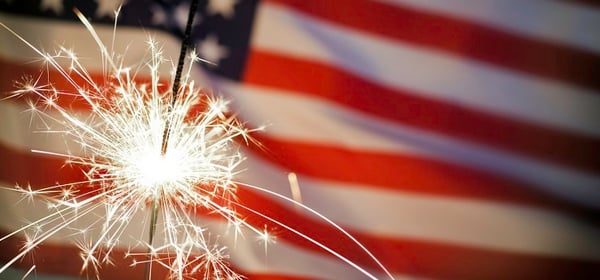 Holiday Schedule for 4th of July
All Clubs open 7:00am to 2:00pm on Thursday, July 4th.
But with over 30 classes across all 8 locations, there's still plenty of opportunity to work out! As always, holiday classes are ALL ACCESS to all members, so be sure to fit in some time with us before heading to your BBQ and enjoying the summer nights of Chicago!
View holiday schedule

New Group Fitness schedules launch today!
Our new Group Fitness schedules go into effect on Monday, July 1st . We offer 888 regularly scheduled classes per week at CAC's eight locations, so you can make your workout routine different every week! You can find the schedules on line here, on CAC's Mobile App and in the clubs now.
A few highlights of the new schedules include:
LES MILLS SPRINT™ @ LVAC
BODYATTACK™ @ LPAC
Row 360 @ WAC
Name change! Many of our Water Workout class names have changed, but it's the same great workout, same great instructors! And as always, our water-based classes, now AQUA classes are All Club Access Classes. See formats and descriptions here.
And at all clubs, we have some incredible new-to-CAC instructors with extensive experience and talent to provide you fun, safe and effective workouts.
Tentative or intimidated to try a class? Introduce yourself to the instructor before class and you have an instant friend who will provide resources to make you confident and successful and will help you meet your fitness goals. You can also contact the Group Fitness Manager of your club prior to attending a class and ask about the specifics. The Group Fitness Manager will happily tell you about the instructor, the class, the equipment and set up and what to expect. And attention all MEN! Group Fitness is for you, too! Try Studio Cycle/SPRINT, Yoga, BODYPUMP, HIIT, Tread & Shred, BURN, Row 360… just to name a few.
HIIT: Did You Know?
High Intensity Interval Training (HIIT) elicits more significant health benefits than standard moderate-intensity exercise programs. When it comes to HIIT, adding volume doesn't deliver better results, it actually hinders. To get the full benefits of HIIT and prevent overtraining, one should maximize the weekly HIIT sessions that are above 90 percent maximum heart rate to 30-40 minutes and balance them with other, less demanding workouts.
If you exceed these recommendations, the body may not respond positively. The body may become fatigued, reduce its positive response and potentially become more injury prone. It is also important to realize that the recovery period after doing HIIT is when all the positive adaptations and developments take place.
CAC offers HIIT training in many formats including SPRINT (low impact, programmed on an indoor cycle), GRIT, HIIT, Row 360, BURN and Aqua Athletic. Plan your weekly workouts to include two, 30-minute HIIT classes and balance your schedule with other, muscle strengthening (like BODYPUMP or Studio Strength), lengthening (like yoga or Pilates), moderate intensity classes or workouts to improve health, fitness and strength.
Source: Les Mills research: LES MILLS SPRINT Study and LES MILLS GRIT and Overtraining Study
What else is in store for Fitness at CAC? Stay tuned. We're always planning special event pop up classes and events, making your experiences at the club not just effective, but fun!

It's Personal Training Month at CAC
That's right! This month we and our amazing Personal Training staff are here to help you train to be your best self! With special offers and events all month, you are set to start training just like you have always wanted to!
Personal Training Weekly Challenge
Every Monday at 8am and 6pm, swing by your club and take our weekly challenge. The person who performs best each day wins a 60 minute Personal Training Session!
Check out challenges on our events calendar
EVOLT360 Special
Take advantage of our current EVOLT360 body scanner special and get 3 sessions for only $60!
Get special
Get a FREE YETI!
We are giving away 18oz YETIs as a free gift to anyone who purchases a Personal Training package of 8 sessions or more. Good for both 60-min and 30-min packages. While supplies last.
July 25th Trainer Meet and Greet
On July 25th from 6-7:30 pm at all locations come and get to know your personal trainers! The meet and greet will be a fun event for members to meet and learn a little more about the CAC Personal Trainers. Trainers will be available to answer any fitness questions or training questions. We will be raffling off a 8 one hour session package at all clubs available to the members who attend the meet and greet, so stop by for your chance to win! Winners will be notfied by email the following day. No RSVP required, just show up and have fun!

Regenevéda now available!
The best time to recover is right after your activity, which is why we're coming to you! We are located across the street from Lincoln Park Athletic Club, offering a range of IV therapies and other wellness treatments such as Cellupulse for pain and ozone therapy to boost your immune system.
Learn more about it here

Climbing
Program Changes at EAC
Supervised and Introductory Climb will now be held at NEW times during the week. Our Adult Climbing programs will begin at 6:30pm Monday – Thursday, with Minor changes to the programs offered.
Monday – Intro Climb 6:30 – 7:30 | Supervised 7:30 – 8:30pm
Tuesday – Intro Climb 6:30 – 7:30 | Supervised 7:30 – 8:30pm
Wednesday – Adult Beginner Class 6:30 – 8:30pm
Thursday – Intro Climb 6:30 – 7:30 | Supervised 7:30 – 8:30pm
Friday – Intro Climb 6:00– 7:00pm | Supervised 7:00 – 8:30pm
Please see the schedule online for more info and new times



Small Group Training at CAC
Our Small Group Training Programs are a fantastic way to ger personal attention in the fun environment of a group setting. Below are a few upcoming new programs, but be sure to check out everything we are offering here!
ANIMAL FLOW at BAC is a progressive program that is fun and challenging, which consists of ground-based movement that is designed to train the human body in strength, endurance, power, flexibility, balance, mobility and coordination in a way that traditional workout programs cannot. Each small group will progress from the basics to ensure that no one is ever lost! ANIMAL FLOW is for anyone who wants to get into their peak physical condition and have fun doing it! Begins July 15th
FREE Preview Sessions Monday, July 8th at 6 pm, Tuesday, July 9th at 8:30 am & Saturday, July 13th at 10 am
Register for preview here
Fit Females at LPAC
Fit Females is an eight week semi-private strength and fitness small group training program that meets twice a week on Tuesday and Thursdays. Get strong with some strong women! Next session starts July 9th.
Register here

Women's Self-Defense Fundamentals at LSAC
Everyone deserves to feel safe and empowered. During LSAC's six-week program, under the guidance of American Women's Self-Defense Association-certified instructors, participants will have the opportunity to learn valuable non-violent de-escalation/avoidance skills, as well as effective tactics against physical and sexual assault in a safe and controlled environment. All skill levels are welcome.
Register here

Mindful Movements at LVAC
Increase flexibility and prevent injury. Mindful movements is a class designed to supplement your workout by teaching you exercises to increase mobility and flexibility, promote deep breathing techniques, and aid in injury prevention. FREE preview July 11th.
Register for preview here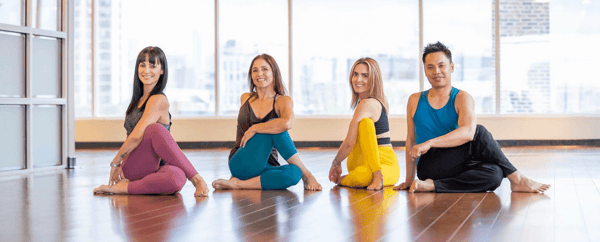 Yoga Teacher Training at CAC
Interested in learning how to teach yoga or do you just want to further your practice? CAC will offer another Vinyasa Yoga Teacher Training and Practice Immersion – a 200-hour Yoga Alliance Certified Program – this fall. Preview sessions SUNDAYS, July 14 and August 11th 2-3pm at Webster Place Athletic Club.
Learn more here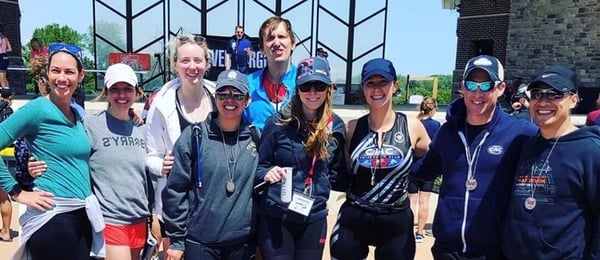 Congrats to our CAC Triathletes
We want to congratulate all of our early season Triathlon Club members who have competed in various races this past May and June, and their early success so far in 2019. There are more races to come, and more Triathlon Club!
Read the full story of accomplishments here
Stay tuned for more details on registering for our upcoming Indoor Triathlon on July 28th!

EAC Summer Kids Camp
Join us at EAC Kids Camp this summer! Activities Include: Swimming lessons, indoor rock climbing (ages 5+), arts and crafts, sports & movement classes, group games, and more!
Coming this August, register here.