HELLO, 2021
!
It's time for a fresh start. Clear your mind and celebrate YOU this year!

All Access for all members continues through January 31st!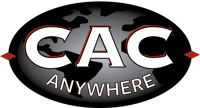 CAC ANYWHERE
Chicago Athletic Clubs is here to meet you wherever you workout—anywhere, anytime! Take our trainers and our instructors with you wherever you go with our LIVE and Recorded from LIVE group fitness classes and Personal Training programs. All CAC members receive complimentary access through February.
NEED TO SIGN UP
Don't have an account yet? Click below to start and receive a COMPLIMENTARY ACCESS until February when you enter discount code: HELLO2021
CAC members have the exclusive opportunity for complimentary access to virtual classes until February 2021 AND lock-in subscription rates at 50% off!(normally $29.99 after your free month, but when you sign up by 1/31/21, you'll get it for $14.99)
---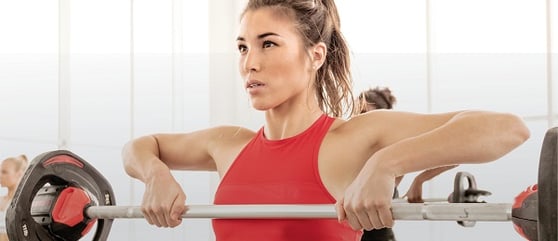 NEW Class Alert on CAC ANYWHERE
We heard you! You asked, we listened. We've added in evening BODYPUMP LIVE classes and Abs and Arms to the schedule. See below for the new classes and times. And click here for the full 2021 CAC ANYWHERE schedule which starts 1/2/21. NEW Class times:

BODYPUMP
Mondays 6:15 - 7:15 pm with Jason P.
Tuesdays 5:30 - 6:30 pm with Jennifer T.
Thursdays 5:30 - 6: 30 pm with Sarah R.

NEW Format added: Abs and Arms
Thursdays 9:00 - 9:30 am with Katie D.
Saturdays 10:15 - 10:45 am with Jennifer T.
---
Specialty Classes
Pop-up Class: TURBOKICK
It's BAAAACK! By popular demand, we are bringing back the much loved Turbo Kick class for a special pop up event. LIVE on CAC ANYWHERE!

Turbo Kick® • Burn calories and blast fat! Turbo Kick mixes kickboxing and simple dance moves with music that makes you want to move it! Each full body workout consists of a sport specific warm-up, higher paced intervals, easy to follow combinations, kickboxing specific strength/endurance training and a recovery, all designed to punch, kick and sweat while having a great time!
TURBOKICK
Saturday, January 23rd
9:45 - 10:45 am
with Sarah R.
---
BODYPUMP 115 Launch
Even though classes are virtual on CAC ANYWHERE, we are still here to launch the NEW BODYPUMP 115 release with you all. Starting Saturday, January 16th with Jennifer T.'s 11 am all LIVE BODYPUMP classes will be the new 115 release. We'll rock this release with you through the end of January. Get ready to take your fitness to a new level with this release.
NEW BODYPUMP 115 RELEASE ALERT
Starts Saturday, January 16th
11 am - 12 pm
with Jennifer T.
Still need to sign up for CAC ANYWHERE? Click below and get complimentary access until February when you enter discount code: HELLO2021

CAC App and Pool Reservation updates
Over the last few months, we have all learned a great deal together about the new CAC app you currently use to check-in and reserve a pool lane. One of the biggest pieces of feedback we've received is that it is frustrating when members sign up for a pool lane and don't show up. A member on the waitlist could have used that spot.
To help curb no-shows for reservations, we have implemented the following:
Cancellation window will close 2 hours before reserved time rather than 30 minutes. This gives more time to waitlist members to be able to get to the club and/or cancel their waitlist offer.
Waitlist Members will now be notified when a lane becomes available. Rather than just being added to a lane automatically, each Member on the waitlist will be notified when a lane becomes available.

If you are on the waitlist, you will no longer be automatically added to the lane, but rather you will then go in and reserve the lane if you are able to take advantage of the available lane.
Make sure you've updated your app to the latest version 3.4.1 so you can receive the waitlist notification and then book a pool lane. You can check your app version by opening the app, clicking My Settings and selecting About. If you have an older version, go to the app store to get the latest version.

Effective tomorrow, 1/2/21: No-Show Fee of $10.

This will keep us all accountable for the times we have signed up for.
To avoid being charged this fee, simply cancel your reservation more than 2 hours prior to your reserved time. Also, please avoid signing up for times if you're not sure you can attend.
If you do not cancel your reservation at least 2 hours in advance, and do not show up to your scheduled time, after 15 minutes we will consider your attendance as a "no-show".

All bookings must check their attendance on the iPad at the front desk.

When you check in, let the front desk know that you are here for your pool reservation. They can check you in on their iPad.
If the desk is on the phone or you would like to do this yourself, click the reservation time on the front desk iPad screen, click "manage booking" and click the box next to your name.
---

Get 50% OFF Next Month's Dues
It's time for a WIN! For a limited time, refer a friend who joins CAC and BOTH you and your friend will receive 50% off your next month's dues*. It's a win-win! Forward your friend this email and have them fill out the Refer a Friend form to redeem the offer.

*50% off for the current member will be applied 14 days after your friend joins. If your billing date falls within those 14 days, the 50% off will be applied to the following month.
---

Forget someone on your list? There's still time to gift family, friends or co-workers with a complimentary 2-week membership to CAC. either forward them this email so they can redeem by clicking below or print a PDF certificate here.
2-week membership must be redeemed by 1/15/2021.