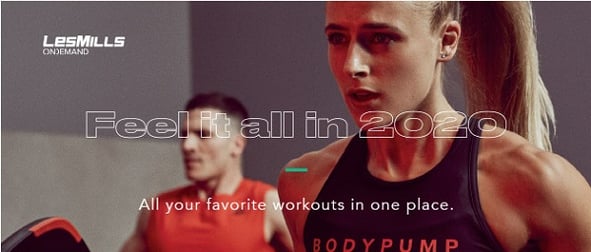 New!! Les Mills On Demand
available now
Get your Les Mills fix anywhere! LMOD is Les Mills' online fitness solution designed to support our members' workouts wherever they may be – home, in the club, at work or on vacation - with access to 800+ Les Mills workouts at your fingertips.
Sign up now through CAC and save 33% off the regular price!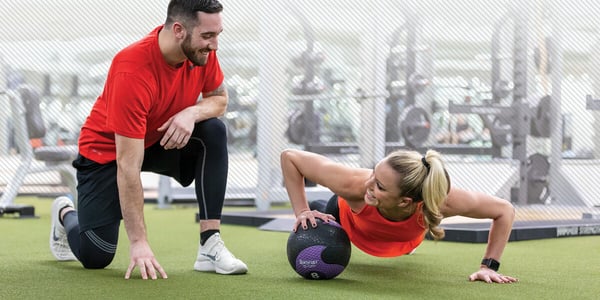 Discount on 1/2 Hour Training Packages
Stock up on on your training with this limited time special! Only in the month of February get:
$50 off a package of 8 half-hour sessions or
$75 off a package of 16 half-hour sessions
Limit one discounted package per member, redeem offer at the front desk.

CAC's Online Training
Program of the Month Club
Online is the way of the future, and this means for your workouts, too! Stay consistent with your workouts at home, at the gym or on the move with the CAC Online Training of the Month Club. Get the flexibility, versatility and variety you need from new monthly workouts designed by the CAC Trainers you know and love.
Get online with CAC here

Tri60 Indoor Triathlon
West Loop Athletic Club
Sunday, February 23rd, 7:00am - 9:00am
Test yourself! Register now to participate in the first CAC indoor triathlon of 2020. Swim, bike and run your way to first place to receive the top prize!
Register here

CAC Tri-Club
Interested in training for a triathlon, but not sure how to get started?Triathlon Club at CAC is all about training hard and having fun! With this professionally structured program you have all the training and support you need to train for a race or just get in great all around shape!
Learn more here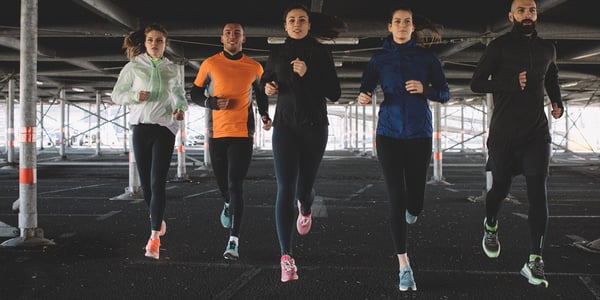 RunClub at CAC
CAC's new run training program is all about community, and it is open to runners of ALL levels and interests. Training for a race, creating a consistent routine, or just wanting to make new running friends, the CAC Run Club is here for you and your goals.
Learn more here
Awesome Running 101
Studio 1002 Pilates
Saturday, February 22nd, 12:00-2:00pm
This 2-hour workshop will give you the tools to make your running practice more efficient, make you less prone to injury, and make running more fun! You will learn exercises for your feet and hips that will change how you walk and stand and also improve your running. With Runity's unique take on getting the body ready to run, you will awaken your body's individual reactivity and running potential!
Register here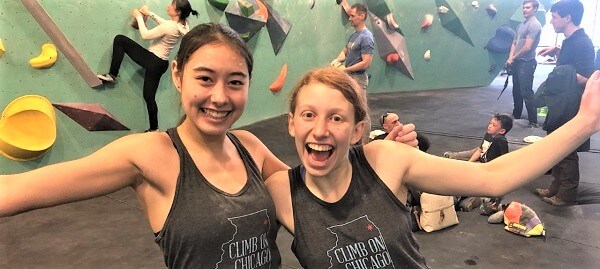 CAC Climbing Walls
CAC Climbing Team members Jordan and Tess competed at the USA Climbing Divisional Bouldering Championships, held in Minneapolis, at the end of January. While they did not qualify for the National Bouldering championships, they represented the best of CAC with their poise, focus, persistence, sportsmanship, and exemplary character. They were both wonderful ambassadors for the sport of climbing and for the Chicago Athletic Clubs Climbing Team.
Coming in February:

LVAC: Two new Adult Beginner Climbing classes begin!
Sunday, February 2nd 3:00-5:00pm and
Tuesday, February 4th 6:30-8:30pm
Classes run for three consecutive weeks, and the price of the class includes the certification fee.
Register online
Special program: Friday Night Family Climb!
Every Friday in February, 6:00 – 8:30 p.m., the LVAC Climbing Wall will host a Family Climb night! Bring your kids, and come have a great night of friendly, fun, family climbing! See the website to sign up, but no advanced registration needed.

EAC: New Adult Beginner Climbing class
Begins Wednesday, February 5. This class runs from 6:30 – 8:30 for three consecutive weeks. At the conclusion of the third class, students will be certified to climb and ready to begin getting stronger as climbers!
Register online

BOTH CLUBS: Family climb visit packs
Available for purchase now at the Customer Service Desk of both EAC and LVAC starting in February: Family Climb Packs! Now you can purchase a pack of 11 Family Climb visits, for the price of 10!
Members: $100 for 11 Family Climb Passes ($10 savings)
Non Members: $250 for 11 Family Climb passes ($25 savings)

Studio Cycle Fundraiser at EAC
Evanston Athletic Club
Saturday, March 7th 12:00-1:00pm
Spin to raise funds for a trauma-informed Occupational Therapy program at the Rice Child & Family Center. The Rice Center provides a therapeutic setting for young children with severe mental health and behavior challenges. The therapeutic residential center serves children ages 6 to 14 with the focus on helping children and families stabilize, gain skills and work toward a goal of transitioning to a home environment. Registration is $25 which will be donated to the cause. Click here to register and then submit payment information here. Please contact Julie Cutter at Julie-cutter@comcast.net for more information.

Massage BOGO Special at CAC
Buy one, Get one 50% massages at EAC and LVAC.
Treat yourself and your valentine to a massage this month! Discounts apply to 30, 60, or 90 minute massages. Offer available February 3rd - 14th only. Buy at front desk. Your body (and your valentine) will thank you.
Learn more here

@ Theater on the Lake (2401 N. Lake Shore)
Wednesday, February 19th, 6:00 – 9:00 p.m.
Treat yourself to Savor Lincoln Park, Chicago's one-of-a-kind indoor neighborhood food festival! Enjoy great tastes from nearly twenty Lincoln Park restaurants and amazing views at the iconic Theater on the Lake.
Use the code SAVOR20LPAC to receive $5 off tickets (regular priced tickets are $40). Click here to reserve tickets.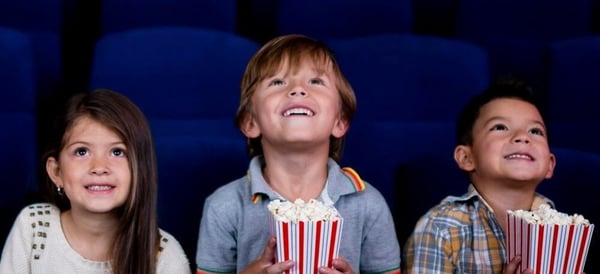 Parents Night Out at EAC Kids Club
Saturday, February 15 6:00-9:00pm
Drive-in Movie Night
Join us at the EAC Kids club for a drive-in movie night with the movie The Emperor's New Groove!
Register here