CAC Mindful Nutrition Forum
6-week nutrition course
Thursdays 6-7pm, beginning February 21st
Join our Registered Dietitian for a 6-week course designed to help you develop a more satisfying relationship with food. No diets. No restrictions. No judgement. We'll use mindfulness techniques to take on the root causes of overeating. Come prepared to participate – share your struggles with food and learn from the experiences of those around you. Stop stressing and obsessing and learn to love your food!
Group Fitness February Pop-ups
Variety is the spice of life...and health! This month treat yourself to a new class or try one of our exciting pop-ups!
View calendar
New Barre/Pilates/Yoga Studio now open at WAC!
The most exciting place to tone up and zen out in all of Chicago! Come see our beautiful new space, and take one of our fantastic new classes offered with our current schedule!
Check out schedule

Indoor Triathlon at CAC
Sunday February 10th at 7:00am
Test your endurance! 10 minute swim, 20 minute bike, 20 minute run, with prizes for the top performer in each category. Only $40 to enter!
Register here
Next indoor triathlon Sunday, March 10th.

CAC ValenClimb at LVAC
Thursday, February 14th
6:00-9:30 pm
Come CRUSH your climb on Valentine's Day at LVAC. We'll have climbing activities throughout the night along with lite bites and refreshments. Bringing your crush is optional, CRUSHING your climb is guaranteed!
Register here

Small Group Training at CAC
Glutecamp 1.0
In this 6-Week Glute Specific Training Program, you will learn how to activate and train your glutes specifically. Each 60 minute session is more than just a normal workout, this high volume training program is designed to build serious muscle and burn fat at the same time. Whether you're a beginner or experienced: Get ready to put in work and grow those glutes! Beginning February 4th!

Click here for registration info


Beginner Kettlebell Program
Join CAC's team of kettlebell certified trainers for an in-depth 6 week journey into one of the most effective tools in the gym for building your strength, improving your power, and burning fat: The Kettlebell.
6-week program at 3 locations, beginning February 11th!

Pilates Studios

We have new classes, more spots available in each class, and new instructors YAY! If you have ever wanted to try Pilates now is the time…..
Please check our website or email Suzy Crawford scrawford@chicagoathleticclubs.com for details.

Feeling cold??? Get your winter bodies moving. We offer private sessions, semi-private sessions and over 20 group classes a week!
Get started with our 2 for $99 special

Valentine Massage Special
Buy One Get One 50% Off
This February, you can treat yourself AND someone you love to some always appreciated TLC with our Buy One Get One 50% off massage special!! Valid at both Evanston and Lakeview locations towards 60 or 90 minute massages. Offer available 2/11 through 2/17. Call the front desk to reserve during those dates!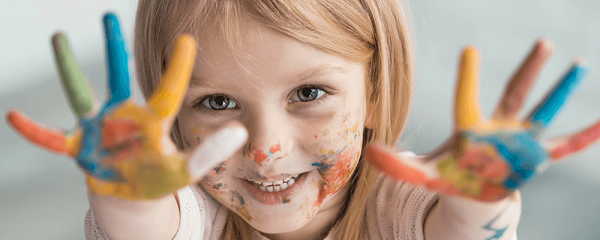 Parent's Night Out: Little Picasso Night!
Saturday, February 16th
Join EAC Kids Club Staff for our Little Picasso Night where kids will have the opportunity to create a one of a kind piece of art to bring home. Space is limited for this event so early sign up is recommended. Online registration required.
Register here

Wednesday, February 20 – 6:00 – 9:00 p.m. @ Theater on the Lake (2401 N. Lake Shore)
Savor Lincoln Park, Chicago's one-of-a-kind indoor neighborhood food festival, returns with great food and great views at the iconic Theater on the Lake. Warm up and enjoy tastes, bites and sips from Lincoln Park's hottest restaurants. Treat yourself to one-of-a-kind silent auction packages and take a snapshot at Fotio's vintage photo booth.

Use the code LPACSLP to receive $5 off tickets (regular priced tickets are $40). Click here to reserve tickets.