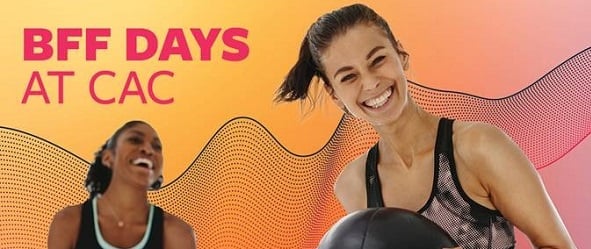 Bring your Best Fitness Friend
for FREE to CAC
Sunday August 4th - Sunday August 25th
Members may bring a guest complimentary to the club every day during BFF Days!
One complimentary guest per visit. Member must accompany guest. All guests must present a valid ID and complete a guest waiver.


Regeneveda IV Lallapalooza Special
Regeneveda IV will keep you on your "A" game for Lollapalooza! CAC Members stay festival ready by recharging and hydrating with us.
50% off Hangover Cure IVs normally $179, you pay $90!
10% off Hydration IVs normally $49, you pay $45!
Lollapalooza offer expires Sunday 8/4. Not Valid with any other promotion or offer.

Plus, limited appointments available for Fresh Face Friday 8/2:
30-minute Express Facials for $50!

Special hours this weekend 8/1-8/4: Thursday 8am-8pm | Friday 8am-4pm | Saturday 8am-12pm; 4-6pm | Sunday 10am-4pm
Walk-ins welcome. We suggest booking ahead to reserve your appointment. 1012 W. Diversey (across the street from LPAC) 773.754.3303.

Glute Camp at LPAC
This 6-Week Glute Specific Training Program is more than just a normal workout program. This high volume training program is designed to build serious muscle and burn fat at the same time.
Next session begins August 12th.
Register here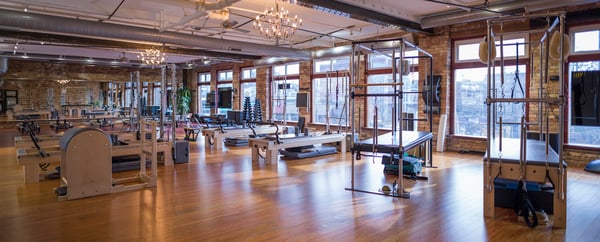 Pilates Studios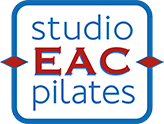 This month at Studio EAC, new classes and instructors are being added to the schedule. That means more opportunities for you to feel great! New to Pilates?
Take advantage of our 2 for $99 Special!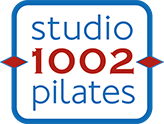 This fall, Studio 1002 and the Pilates Department of CAC is partnering with Polestar Pilates and Oov to offer the best Pilates education and training in the city of Chicago. If you are a movement professional or interested in beginning a new career in Pilates, don't miss out on these continuing opportunities to learn, grow and develop your skills for training.
View the full schedule here

LVAC received 37 brand new bikes for the Cycle Studio!
Some highlights include:
1. The Console is Bluetooth compatible to share data with a smartphone and ANT+ compatible for heart rate monitors
2. The readout includes: Watts, Calories, Cadence/RPM, Heart Rate/BPM, Time, Distance and up to 10 intervals
3. Console stays on for three minutes after pedaling stops to review and download performance data
4. The seat AND the handlebars both go up/down and fore/aft for a better, more personalized fit
5. Pedals are dual-sided SPD Clip compatible and have cages

And make sure to check out the newest class on LVAC's schedule: LES MILLS SPRINT™!

Women's Self-Defense Fundamentals
Next session begins August 7th
Everyone deserves to feel safe and empowered. During LSAC's six-week program, under the guidance of American Women's Self-Defense Association-certified instructors, participants will have the opportunity to learn valuable non-violent de-escalation/avoidance skills, as well as effective tactics against physical and sexual assault in a safe and controlled environment. All skill levels are welcome.
Register here
Renovations at WAC Studio 1 continue!
West Loop Athletic Club Group Fitness Studio 1 is getting an upgrade!
July 22nd through September 3rd Studio 1 will be closed for renovations.
We are so excited to add 1,000 square feet to Studio 1 and bring more cool space to your workouts! During renovations, many of the regularly scheduled Studio 1 classes have been moved up to Studio 2, except where there were time conflicts.
Learn more here

Massage at CAC
Before Summer ends and you get back to the grind of fall with school or work, be sure to take some time for yourself. Evanston Athletic Club and Lakeview Athletic club offer a wide range of massage therapies for relaxation, recovery or sports training.
Learn more here

Interested in volunteering at the Lakeview East Festival of the Arts?
CAC is a proud sponsor of the 2019 Lakeview East Festival of the Arts
The Lakeview East Chamber of Commerce is seeking volunteers to assist at the 2019 Lakeview East Festival of the Arts. The 2019 Festival will be Saturday, September 14th- Sunday, September 15th and we are looking for help in all areas of the festival. Volunteers will receive a festival t-shirt and a drink ticket for the festival, please email fotavolunteer@gmail.com to sign up!

EAC Summer Kids Camp
Join us at EAC Kids Camp this summer! Activities Include: Swimming lessons, indoor rock climbing (ages 5+), arts and crafts, sports & movement classes, group games, and more!
Coming this August, register here.