Holiday Hours and Special Group Fitness Schedule Sunday, April 1st
Sunday, April 1st all locations will be open from 7am to 4pm, with a special Holiday Group Fitness schedule. Special Holiday bonus: All Clubs are All Access for All Members!

CAC April Pop Ups
Power up with April Pop Up classes!
Get out of that rut and into a new challenge with our Pop Up group fitness classes happening at all clubs this April.
View Pop Ups

The BODYATTACK 100 Celebration Continues with the Chi City Takeover!
Chicago Athletic Clubs is celebrating the 100th release of the iconic sports-inspired workout, BODYATTACK! You'll build stamina, increase coordination and agility in a high energy team-driven environment. BODYATTACK is great for all fitness levels. Between April 1-April 7 all eight CAC locations will be hosting Pop-Up BODYATTACK classes. Check the app and website for locations and times. ALL ACCESS/GUESTS FREE. No sign up necessary. These classes are ALL ACCESS/GUESTS ARE FREE celebrations. Bring your friends and join us for this EPIC event!

Get 3 for $99 Swim Lessons this April!
April is Adult Learn to Swim Month! Jump in the water and spruce up your strokes with this fantastic offer. Three thirty minute swim lessons for only $99! Offer only valid through April 30th.
Register now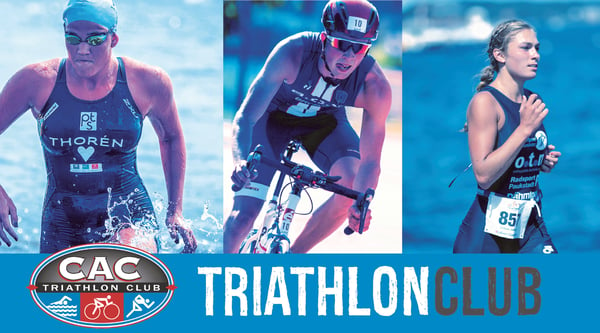 CAC Triathlon Club
This vibe is serious!
The best time to get started is now! Take advantage of CAC's Triathlon Club and it's group-specific training programs, informational clinics, social events and group support to take your training to the next level. As you train with our amazing coaches, you will enhance your performance and build lasting relationships with group members. For all levels!
CAC Indoor Triathlon
Saturday, April 29th at West Loop Athletic Club
Test yourself! The CAC Indoor Triathlon gives members and non-members the opportunity to challenge themselves and their training, all in the name of good sportsmanship! Prizes will be awarded, limited spaces available.

EAC and LPAC host Climbing Camp with Pilates
Open to ages 7 – 14
Learn the skills and techniques of climbing while building the strength and flexibility needed for success! Our campers will learn knot tying, belaying, climbing technique and so much more while working with our knowledgeable staff. Then they will head over and work with our Pilates team to build strength and flexibility while playing on the Pilates equipment. Our goal is to teach a well-rounded approach to the sport climbing all the while building our campers confidence and having fun!
Begins in June. Registration opens May 1st.
Click here for more details

EAC Spin-A-Thon
Join us for a SPIN-A-THON at Evanston Athletic Club to support Park School's Playground for All Proceeds will help refurbish the playground to make it accessible to all Park School's students.
Sunday, April 22
$40 donation - Two sessions: 12:00 - 12:50 or 1:00 -1:50
Non-members welcome!
Please e-mail Julie-cutter@comcast.net to reserve a spot and indicate your preferred time. Payment can be made online HERE in advance or at time of event or with cash or check (payable to Park School PTA) at time of event.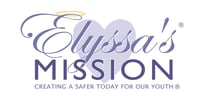 125 riders participated in a Spin-a-thon Sunday February 18th, raising $106,000 for Elyssa's Mission. Elyssa's Mission is an organization that provides the resources to support at-risk teens and prevent suicide.
EAC gives a heartfelt thanks to our generous donors, to our Group Fitness manager Marie DeRosa and to our spin instructors: Sharon Cooper, Maryellen Bowman, Brooke Saucier, Cathy Lau, Jennifer Thomas, and Jen Preschen, all who made the event a huge success and tons of fun!

Introducing CAC Online Training!
Join the CAC Travel Workout Program for access to multiple workouts that require little to no equipment and take into account your limited time to stay fit on the road. Designed and approved by CAC's very own personal training team, we've got your workouts covered for long duration vacations, quick weekend get-aways, or extended business trips.
For a limited time get 50% registration!
Register now

Get yourself on track with Good Eats!
The Good EATS™ program was designed so you don't have to worry about planning, shopping or cooking. Our team of experts design the right plan to meet your goals with your health in mind. Claim your starter pack which includes one free week of meals!
Register now

Visceral Dance Chicago presents SPRINGFIVE,
an evening including Artistic Director, Nick Pupillo's two original works; Impetere (2013), which introduced the company's strong technique and athleticism and Senza Di Te (2013), a romantic pas des deux revived this time with live music by cellist, Desire Miller. The program will also include a signature piece, Changes (2014) by Mónica Cervantes, named by Dance Magazine as one of "25 to Watch" for 2013. The evening will conclude with two dynamic world premieres further demonstrating the evolution of the company; internationally acclaimed choreographer, Kevin O'Day joins us from Mannheim, Germany to create a new commission, The Fine Line, based on strength and vulnerability and the fine line in between and Nick Pupillo's world-premiere Soft Spoken, commissioned in part by Pamela Crutchfield explores the sensation of hesitating and holding back to what should be said in a series of relationships in different stages - beginning, middle and near end.
April 7th | 7:30pm at the Harris Theater
Use code VISCERAL for 10% off!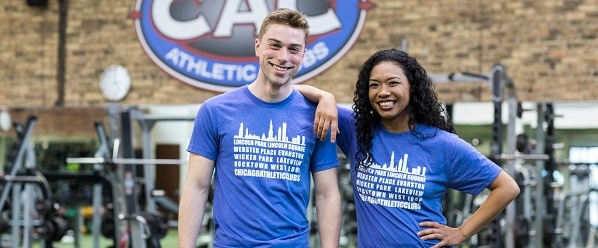 Get your gear on!
Check out our new online store!
Show your love for CAC by grabbing some of our limited edition apparel! Fun graphics in fitness loving fabrics. Get some now!
CAC Member Store