It's here again! The New Year and all that comes with it: the goals, the motivations, the resolutions to improve ourselves and our lifestyles. For many people, this includes a new approach to exercise and diet, and that almost always means looking for the best New Year gym offers available. Sure, most gyms will offer crazy deals just to get you in the door, but what do they do after you are in to keep you there? After all, it's in everybody's best interest to make sure you stay motivated and working out so that you can make that resolution stick past January 31st. So that you can make real, lifelong changes that are about improving your quality of life, and not just your waistband. It's for that reason that the Chicago Athletic Clubs really has the best New Year gym offer in Chicago!
Motivation is key.
You already know the first step is making it through the door. Congratulations! But why should you keep coming? Two important reasons are comfort and inspiration. Our top of the line facilities are designed to make you feel at home away from home. We offer free wifi to all our members, towel service and amenities at all our clubs, as well as comfortable lobby areas and steam rooms and saunas at most locations. The more comfortable you feel here, the more likely you are to spend time here. Our friendly staff is always ready to welcome you and assist in any way possible. And at Chicago Athletic Clubs, our group fitness instructors are the best in Chicago! They are handpicked for their dedication to health, their love for fitness and most of all their ability to pass that inspiration on to you! They want to make sure you get the most out of their class, and keep coming.
Variety is the spice of longevity.
This is about making a change, making a difference for the long term. No matter what resolutions you have made in the past, now is the opportunity to start fresh and keep it going. Making sure you are having fun and staying interested in your workouts is the way to make that happen. Chicago Athletic Clubs give you the chance try everything and see what you like best. You'll workout among rock climbing walls, indoor lap pools, basketball courts. Are impressive roster of conveniently scheduled group classes like Body Pump, Zumba, Kickboxing and others, are all included in your membership. But our services don't end there. Nutrition counseling, our Kids Clubs, and our highly acclaimed personal trainers will help make sure your CAC gym experience never gets boring.
Free is good.
We offer 902 group fitness classes across our seven location at all times of the day, all of which come free with your membership. But that's not all. Every month we offer a Second Saturdays program, where one of CAC's exceptional Personal Trainers presents a FREE workshop or workout on a selected topic. It could be anything from nutrition to ViPR to kettlebells and balance and core. Also, every Thursday at CAC is All Access Thursday, which means all members are able to visit any of our locations for FREE, no matter your home club or membership type. Interested in rock climbing? Never tried it? Our Lincoln Park, Lakeview and Evanston locations offer Introductory Climb, a way for you to tie in and get a taste for what climbing is like with no price tags attached! Oh, and did we mention your first visit is on us? That's right! Get your FREE guest pass right here!
The bottom line is staying power. No matter what price slash or protein shake you may be offered, the best New Year gym offer in Chicago is going to be the one at the gym where you'll want to keep working out. As your friendly neighborhood gym, the Chicago Athletic Clubs are ready to make that commitment to you. So come check us out! Just let us know what you're thinking, we're here to help you get started.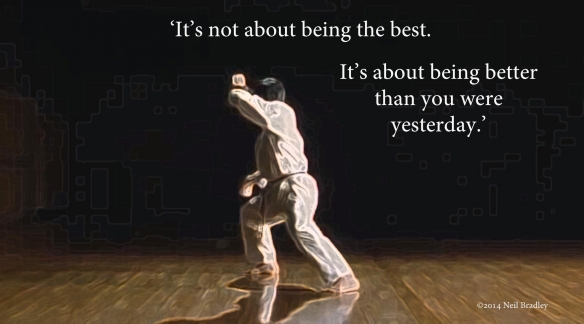 Photo credit: TheTaiChiClub from morguefile.com